Words right: Four tips for copy that will capture readers
Published: 3 December 2013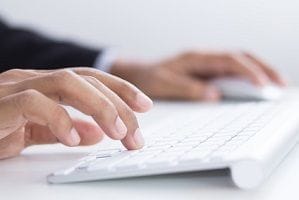 Catchy content
In the online space, writing colourful copy is a great way to engage with your clients. With just seconds to hook users and encourage clickthroughs, it's important your content captures the attention of your audience.
To master the art of writing engaging copy, follow these four points.
Make it snappy
To capture readers, lead with the most important or interesting feature that means your headline should be magnetic. Readers, especially online readers, are time poor and will often scan text to judge whether they will continue reading the
content
in full. By creating a catchy header and introduction, with a well-spaced body or bullet points, you are convincing your reader that the copy is worth their time.
Lose the jargon
Your content should speak directly to your clients so use words that immediately resonate with them. While business insiders or industry professionals would welcome technical terms, your buyers will appreciate your straight-talking approach.
Your readers may include previous clients, existing clients or new clients. By using copy heavily saturated with insider terms, you run the risk of isolating new clients who do not have a complete understanding of your business.
Include insightful links
Internal and external links add value to your content. By adding links throughout the copy of your website, you will help answer every question your reader may have - meaning your content is valuable. Internal links in your copy will also keep your readers exploring your site.
Call to action
Pre-empt why your reader is visiting your page and convince them to make an action as a result of it. While it's important for your content to not force a sale, by including a short sentence with active words such as 'contact' or 'register', you can encourage your reader to engage.
Get in touch with
Snap
to find out more about efficient online marketing.