Your business stationery checklist
Published: 23 October 2019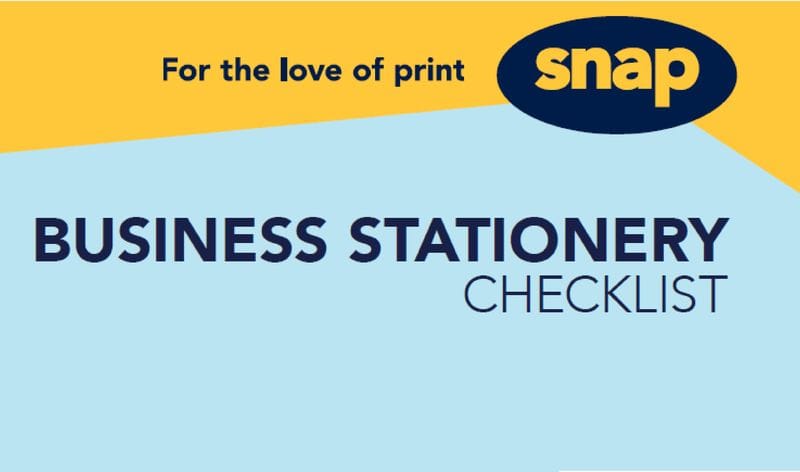 Business stationery isn't just a practical necessity. A consistent suite of items can help keep you front of mind and put your brand in the right light. Wondering what items should be on your inventory? Download our free checklist.
Author:
Snap Print & Design
Want more amazing content?
Sign up for our free monthly eNewsletter.
Sign me up
Make an Enquiry
If you'd like to find out how Snap can solve your business print and design needs, make an enquiry now
Make an Enquiry