Packaging Labels that Stick: 6 Label and Sticker Ideas To Try
Published: 10 May 2022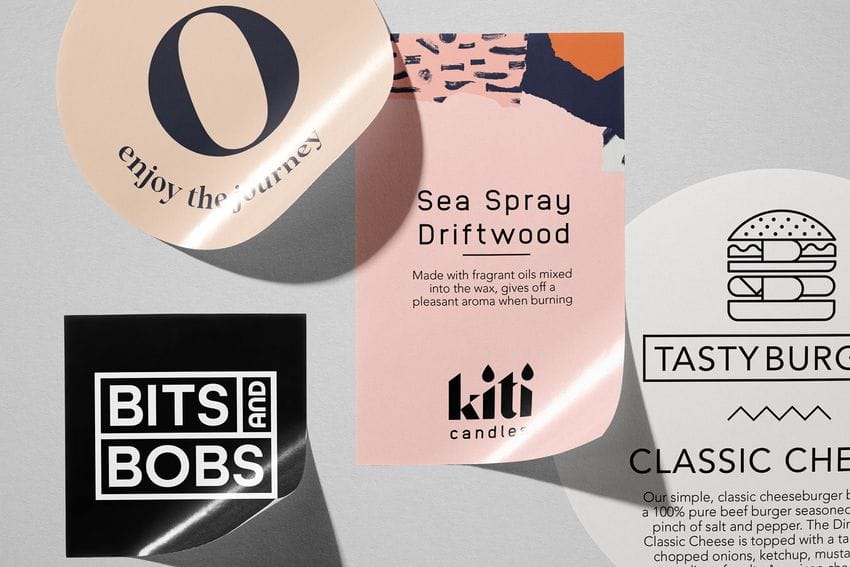 Why stickers and labels are important for your packaging
Stickers and labels aren't the same things because they're used for different purposes.
Having said that, they do share similarities beyond being sticky. In fact, when creating packaging, both stickers and labels can be used to make an impact on the appearance, purpose and memorability of your products.
The difference between stickers and labels
Stickers and labels each serve a primary purpose:
Stickers are generally used for merchandising and promotion. They don't need to convey additional information about products beyond giving you another incentive to buy them.
Labels, on the other hand, aren't typically used for promotional purposes (though they can be). A label for a packaged product will share information about where it's from, how to use it, and when it was made.
Reasons your package needs a combination of stickers and labels
To promote your business
Depending on where they're stuck, stickers stick to consumers wherever they go. They're a cost-effective advertising method for unaware consumers and an even better way to stay front-of-mind to aware ones.
To create a positive experience for your customers
Businesses use stickers and labels to add dimension to their products. There are 5 steps to creating an unforgettable unboxing experience, and adding stickers and labels is a key element to successful, memorable product packaging.
Without stickers and labels, boxes are just boxes. On your packaging, labels and stickers can help create a more positive experience by:
Showing them where their product was made

Teaching them the easiest way to open their product

Teaching them how to use the product or suggesting more ideas

Reinforcing your brand slogan or tagline, with a curated sticker or label design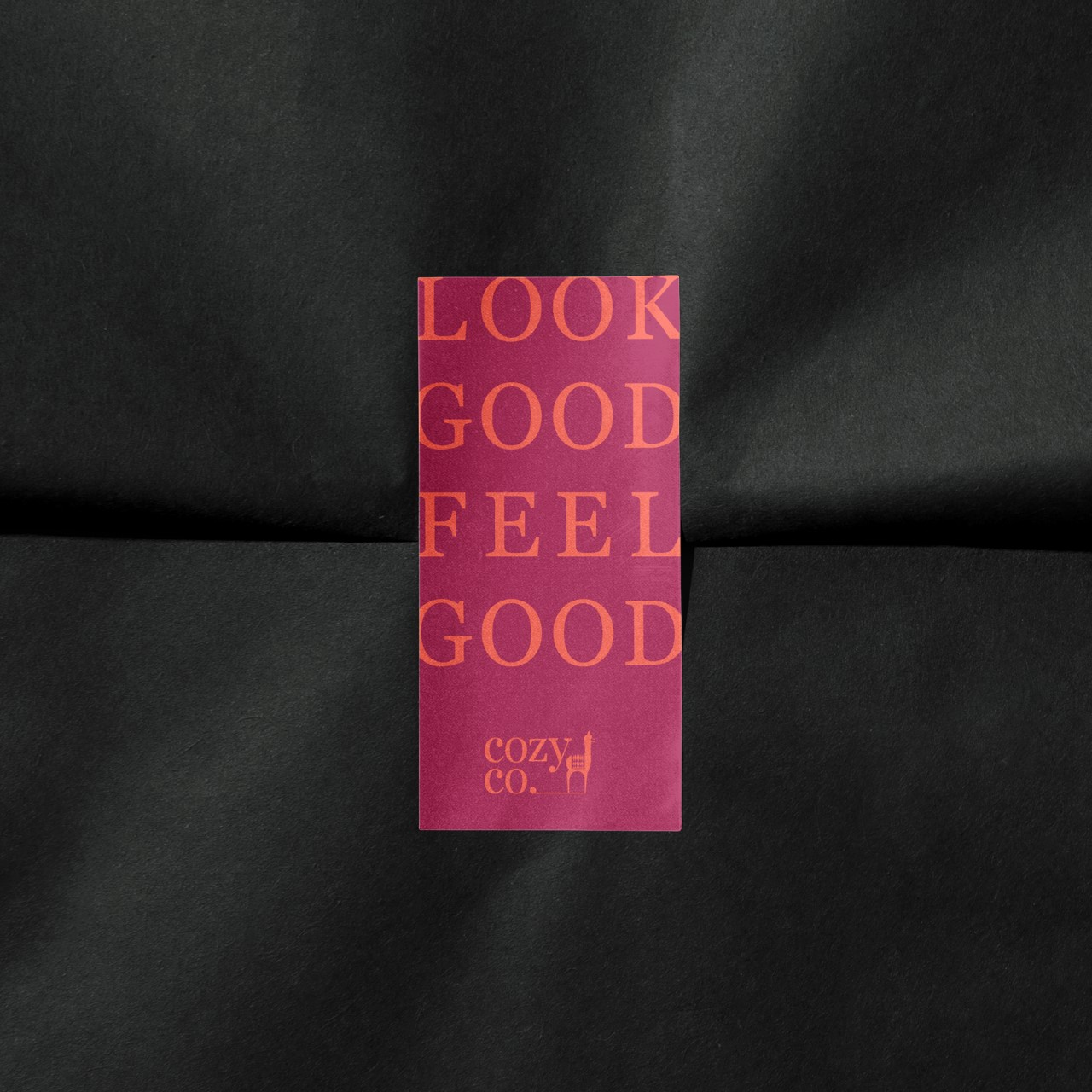 To keep your customers coming back
Creating a positive experience with labels and staying front-of-mind with stickers gives a better chance of making a loyal customer. And a customer looking to shop with you again might want to learn more about your business. Labels can be used on packaging to show:
Your business address

How to find your website

Your contact number

A link to review products or leave feedback

Other similar products you offer
6 Sticker and label ideas you can try for your packaging
QR codes
One of the easiest ways to encourage customers to come back for more is to use QR codes on your packaging. A QR code label could easily be scanned by phones to lead to things like:
Your contact us page

Your Google Reviews

A link to call your number directly
Depending on its end purpose, you could print a QR code for your packaging on either a sticker or label.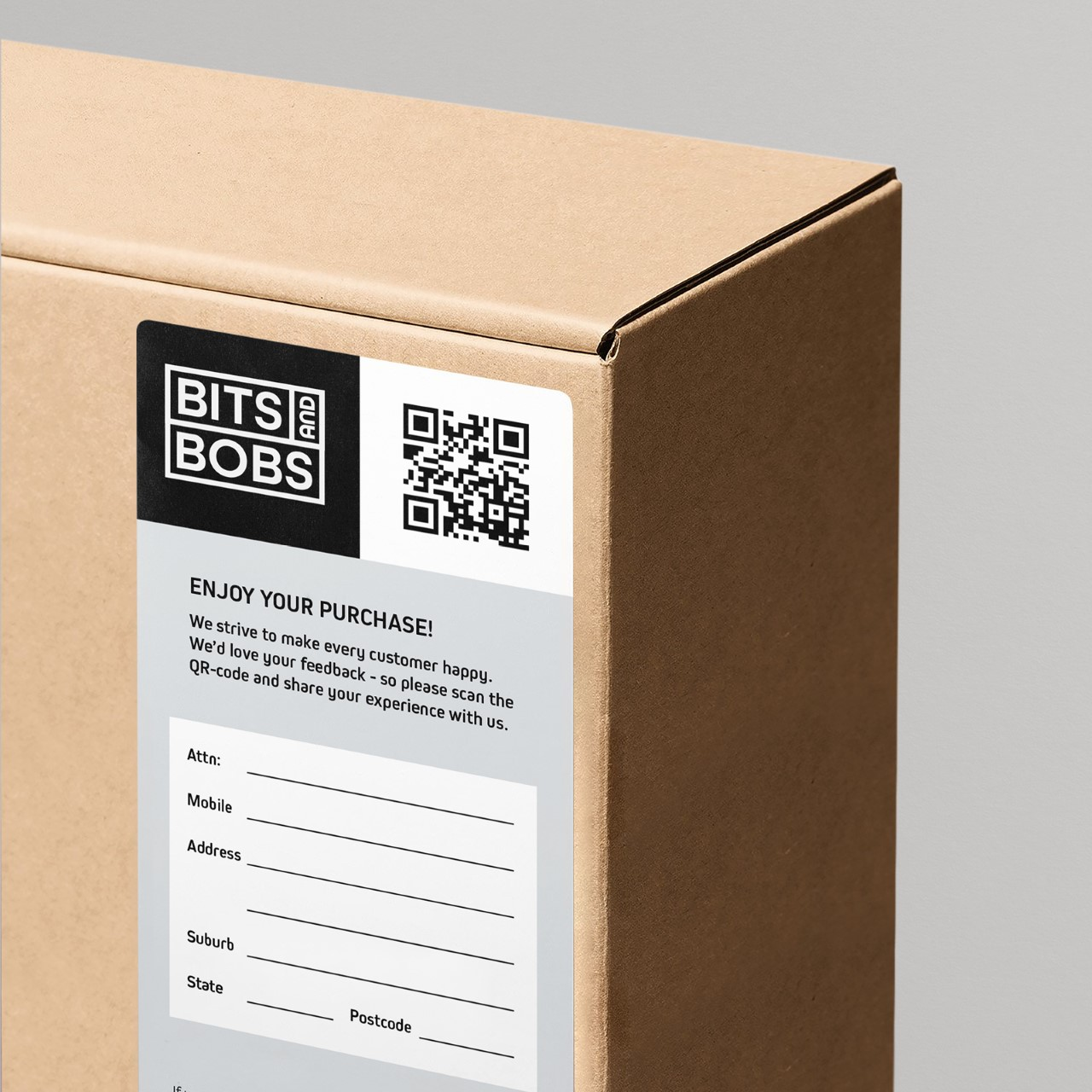 Different shapes of stickers and labels
Stickers and labels come in more than just business card shapes and sizes. You can stick out from competitors with rounded corners, circles, and custom cut designs.
To create a package that really fits your product's value and your business personality, check out some different shape and size options.
Brighten your packaging with colours and patterns
Once you've chosen a unique shape for your stickers and labels, you can get extra creative with colours to design stickers that match your company's brand.
If you're selling something like bottled products or are a fan of minimal designs, you could remove colour entirely and opt for a clear sticker design.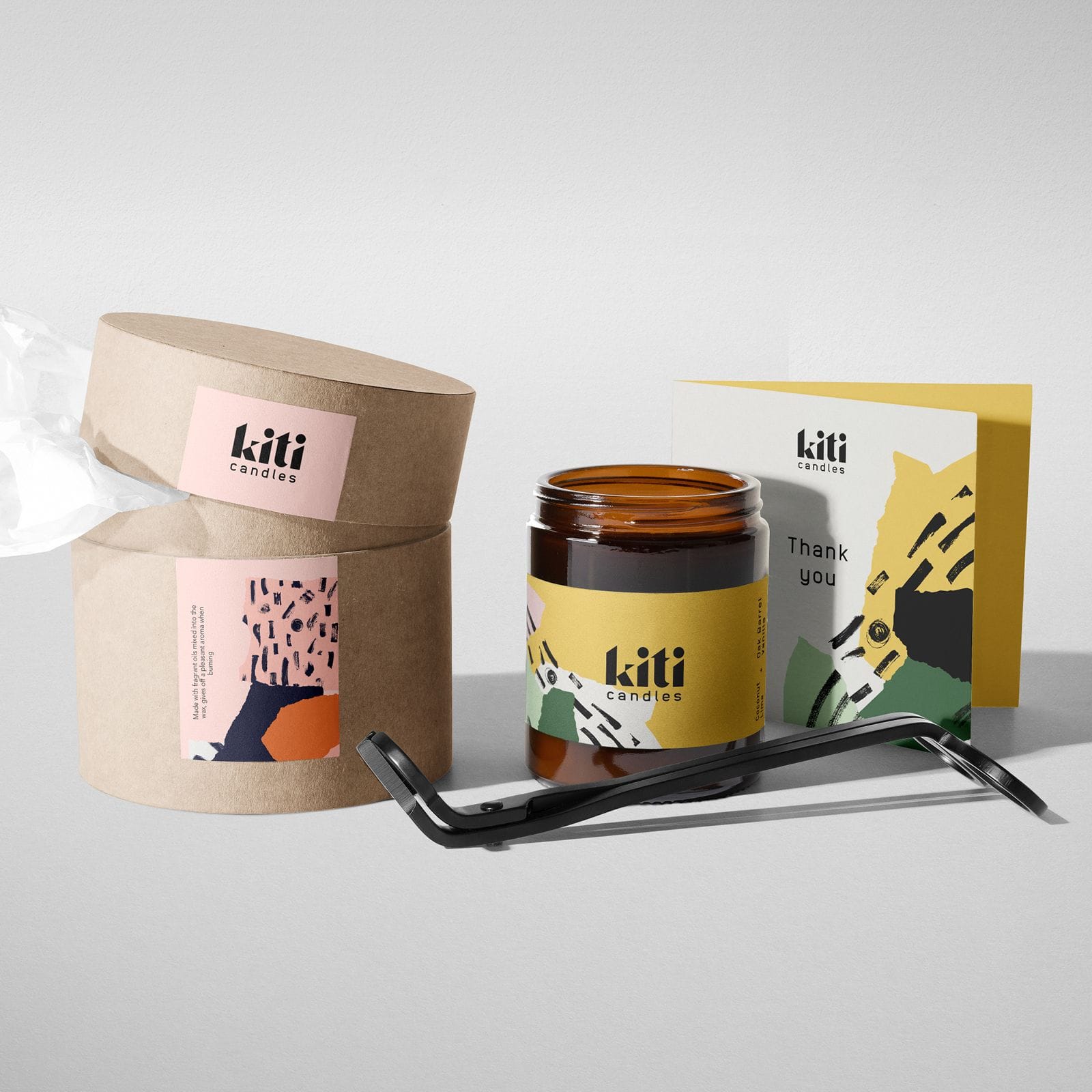 Freebies
Who doesn't love a freebie? On top of sticking labels and colours to the outside of your packaging, you can hide a few goodies (stickers) inside too. Sticker freebies could be in all shapes and sizes fit for common spots like on:
Seal products in style (and with added durability)
Packing tape is great (and practical), but it's a bit bland. Why not add some extra flavour to your packaging by helping to keep it sealed with stickers. They're durable, colourful, and add an extra dimension to the unboxing experience.
Your stickers could be as simple as your brand name or logo, or you could get creative with printed stickers that say things like:
"Open me!"

"Great things inside"

"What are you waiting for?"

"You've been expecting me"
If you use ribbon or strings for packaging, stickers and labels are great for holding them in place for travelling, too.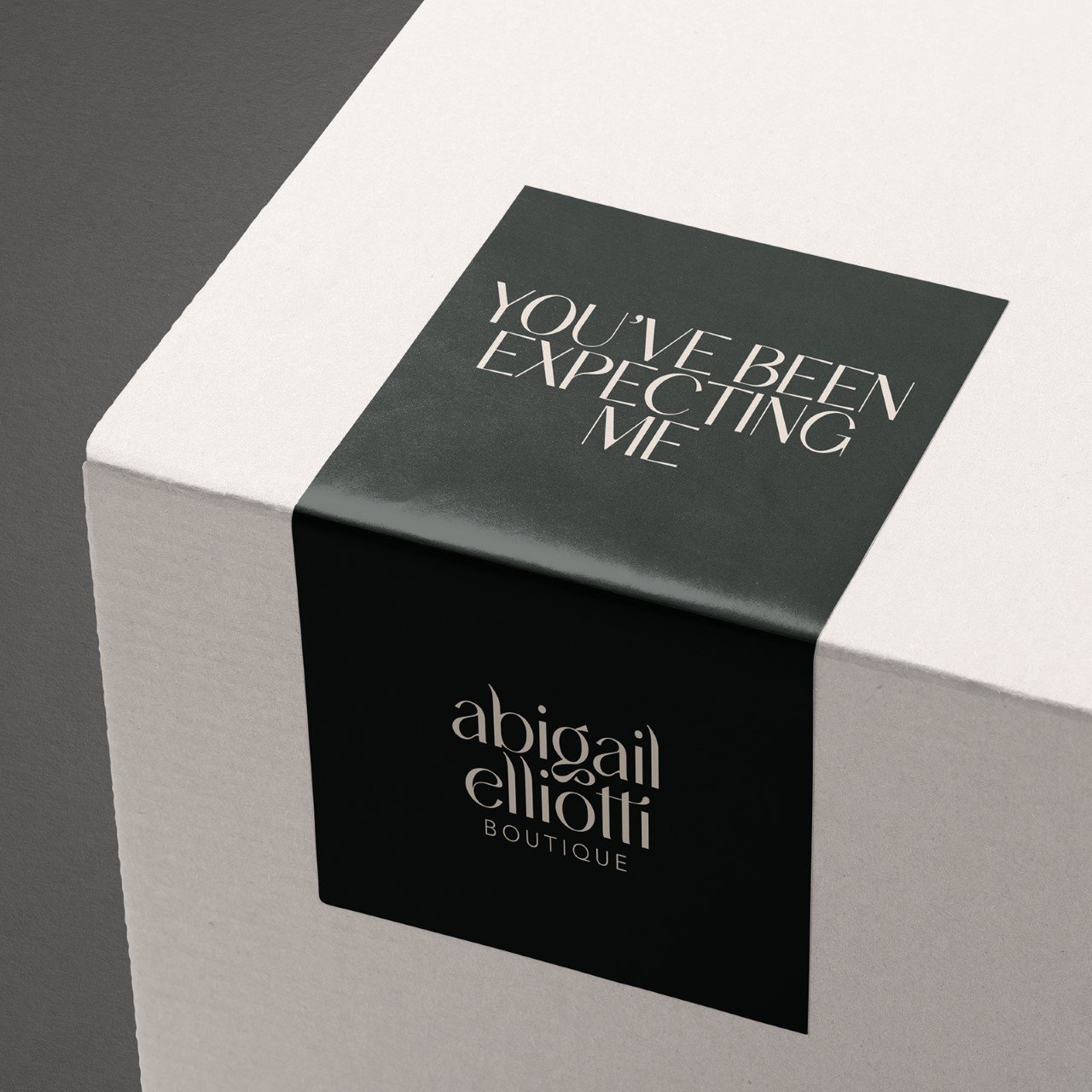 Give the postie a hand
Post handlers aren't as lucky as your consumers because they have no idea what's inside your packaging. Stickers and labels should be used on the outside of boxes that travel to indicate things like:
This product shouldn't be bent

This package should be kept this way up

This product shouldn't be shaken

This package is fragile and should be handled with care
Creating a package design with stickers and labels
If you're interested in creating custom-designed stickers and labels for your packages or as merchandise for your business, contact us or talk to a Snap centre near you. We can help you with:
Printing stickers and labels in different shapes and sizes

Creating and printing sticker and label designs with vibrant colour

Designing the perfect combination of stickers and labels that are consistent with your brand
Call your local Snap Centre to talk to us about your label and sticker printing needs, or request a quote online.
Check out our resources for more tips on creating unboxing with WOW. Our blogs are wrapped, stickered, and labelled with up-to-date information on creating the best printed products for your consumers.
You can also keep up to date with Snap's latest news on our Facebook, Instagram and LinkedIn pages.