6 Elements to Create a Brilliant Business Brochure
Published: 11 April 2022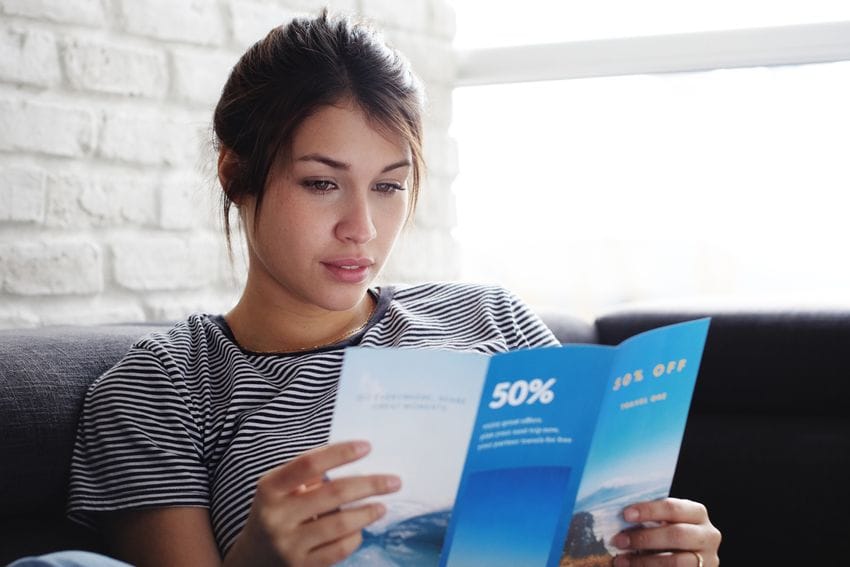 6 Elements to Create a Brilliant Business Brochure
Looking to create a business brochure, but you have no idea what to put in it? That's OK - we can help you craft a brilliant B2B brochure. It's actually what we do: we've been helping businesses with this kind of thing for over 120 years.
What to put in a business brochure
The specific content of your brochure will depend both on its purpose and the type of business you have. However, we recommend including certain elements in ALL brochures, such as:
Informative headlines

Scannable subheadings

To-the-point brochure text

A strong call to action

Business contact details

A reason to keep the brochure
If you're not certain how to work these into your own brochure, don't worry. We'll explore each element in detail in the rest of the article.
Informative headlines
When you're writing headlines, it can be really easy to write purely from the perspective of what you want to say, eg. "New Product Announcement!"
However, your reader is unlikely to be as interested in your business development as you are. Instead, think about what questions or problems your reader might have that your brochure could answer or solve, eg. "Get Results Quicker with XYZ!"
Scannable subheadings
The first thing anyone does when picking up a brochure is to quickly scan through the text. This means that mapping out your copy by first creating subheadings is a great idea. Make sure each subheading is informative, clever and on-brand.
To-the-point brochure text
When writing a B2B brochure, it can be all-too-easy to oversimplify your copy (text). Don't be afraid to use industry jargon, but also aim to effectively communicate your point as clearly as possible. The purpose of your brochure text is to convey your message and bring potential customers onside - not to confuse them.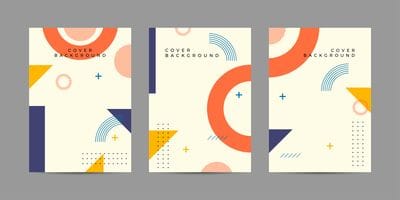 A strong call to action
The best brochures all include a clear call to action (CTA) that tells people exactly what they're supposed to do after reading the brochure. Without a CTA, a brochure just kind of fizzles out.
So identify what you want them to do next and tell them how.
Do you want them to make an appointment? Tell them how and when to do that.

Do you want them to order a product? Give them clear direction on how to order.
Adding a QR code can be a great way to make this step as easy as possible for your customers.
Business contact details
It may seem pretty self-explanatory, but you might be surprised at how many brochures include only limited - or no - contact information.
At the very least, include your phone and website details. However, for many businesses, social media handles and street addresses are also hugely important. Unless there's a good reason to leave them off, make sure you include all those details somewhere easily accessible.
A reason to keep the brochure
While this isn't strictly necessary, we strongly recommend giving your customers a reason to keep the brochure hanging around if you have space. Traditionally, including a small calendar was popular - but it could be anything. Depending on your business or product, consider:
A list of useful online resources

A lunar calendar

A map of some sort
Be creative, but keep it in line with your business identity.
Brochures made simple with SNAP
Creating a good brochure is about far more than just the text. You also need to think about how the brochure will look and unfold as your audience reads through it.
Simply reach out to our in-house design experts to ensure your brochure designs are on the right track!
Then, once your design is ready, you can order printed brochures that can be collected from one of our 127 Snap Centres around Australia - or have them sent out to you. It's really that simple.
What are you waiting for? Start designing your B2B Brochure today!