Your back-to-work checklist
Published: 21 June 2020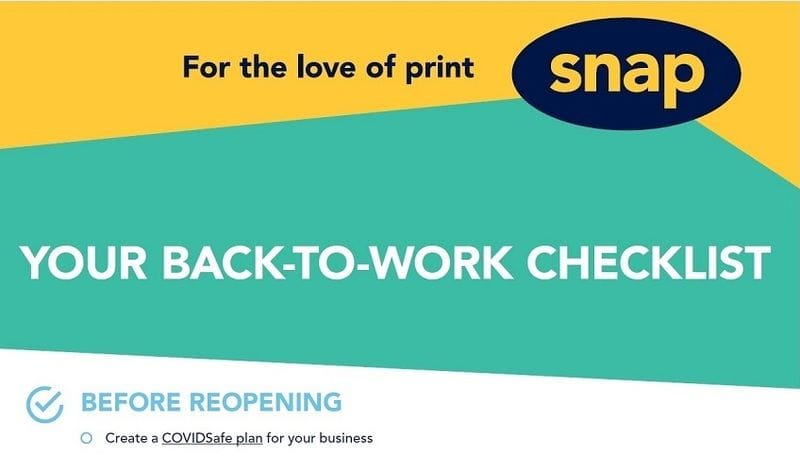 Business owners across Australia are ready to get back to work post the COVID-19 lock-downs. But what do you need to do for a safe, smart and successful reopening? Download our free checklist to stay on top of reopening your business.
Want more amazing content?
Sign up for our free monthly eNewsletter.
Sign me up
Make an Enquiry
If you'd like to find out how Snap can solve your business print and design needs, make an enquiry now
Make an Enquiry