Creative print ideas to add life to your retail space
Published: 3 February 2020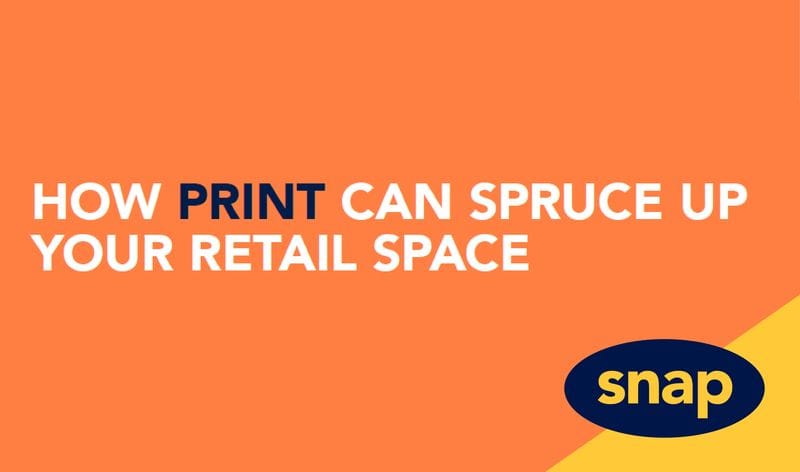 Versatile and eye-catching, print is one of the most effective ways to draw customers' attention to your bricks-and-mortar store. Regardless of your branding style, promotional needs and budget size, when it comes to print designs, there's something to suit any space. If you're wondering how print can spruce up your retail space, download our free guide.
Want more amazing content?
Sign up for our free monthly eNewsletter.
Sign me up
Make an Enquiry
If you'd like to find out how Snap can solve your business print and design needs, make an enquiry now
Make an Enquiry