Why your business needs a style guide
Published: 9 July 2013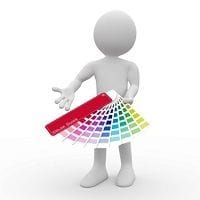 Talking about your "Look and feel"
From reports and newsletters to websites and emails, a company style guide will keep all of your communications consistent and ensure your business looks great on all mediums.
What is a style guide?
It's basically a set of guidelines for producing consistent, branded communication material. An effective style guide covers all forms of business communication, including emails, marketing materials, business manuals and reports. It's a complete guide for communicating your brand, and an essential document for every business.
Why do we need one?
If you were to ask two staff members to write the same media release, you might be surprised by the dramatic difference in what is produced. A style guide is a streamlined and effective way to keep branding and communication consistent. This way, you can be sure to maintain a credible voice across all communication materials.
Who should use it?
Anyone who writes communication materials for your business will benefit from a style guide. This includes internal staff, as well as any external people who write for your business.
What should it include?
A useful style guide will define a brand's audience and address the fundamentals of communicating to this client base. This could cover:
Language: The level of formality required, as well as specifics like using more verbs than nouns or sticking to short sentences.
Spelling: Acceptable abbreviations and online spelling references.
Words: Specific words or clichés to avoid, and any preferred keywords for search engine optimisation.
Numbers and dates: When to use numerals or letters, and how to format dates.
Formatting: Requirements for font, font size, headings and signatures.
Contact Snap to learn more about our print, design and website services.