Why your business needs a social media policy
Published: 30 May 2011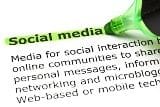 Searching for the words "Social Media Policy" on Google will give you some 356,000,000 results.
There is a lot of talk about social media and why businesses need a policy. We thought it was a good idea for Snap to have a social media policy for the following reasons:
1. Because we are venturing into Social Media ourselves. Being a franchise, a lot of our franchised centres were starting to use Facebook as a way to keep in touch with their customers. Which is great, but we felt there needed to be some structure about what kind of information we put out through Snap-branded pages and who was responsible for that information.
2. Because our employees are using social media. We wanted to be perfectly clear with Snap employees what was appropriate to share about Snap when they are using social media for personal reasons.
Our process
For Snap, the process was quite simple. Being a bigger organisation, we did employ some expert advice but there is enough information online to help small businesses draft up a decent policy.
We started the policy-writing process by doing a lot of research.
Luckily, there is a wealth of information about what should be included in social media policies online, so we compiled a list and cut it down to the items which worked best for Snap.
We looked at other social media policies (which we found online) and again, tailored them for our purposes.
We also ran our policy by some legal people in the office.
So far it is working well. Time will tell if the policy has been effective and relevant.
Why you should consider a social media policy
If you have employees, chances are they are using social media.
If they are, they need to know what they can or cannot say about your business.
Do you want employees badmouthing you, your business or your products online? How about posting inappropriate photographs while wearing their work clothes with your brand visible?
Then there are situations where online fads become real life dangers. It seems everyone is talking about "planking" where people are taking photos of themselves in strange places and posting the photographs on social media sites. But what can be harmless fun can also be plain dangerous (a man has already died after attempting to 'plank' on a balcony... and falling off) and breach occupational health and safety rules.
In NSW, the manager and assistant manager of a Dick Smith electronics outlet planked on a 2m shelving unit. Two Woolworths meat department employees in Victoria planked on a mincing machine. All ended up being sacked for reckless and dangerous behaviour.
Yes, it does seem common sense not to lie across a mincing machine. But this is just one example of where a social media policy should remind staff that other workplace rules (health and safety, confidentiality) still apply, even if content is being created for online use.
A basic social media policy makes everyone clear about where you stand.
Because the line between work and private lives is blurring very, very quickly.
Do you ban social media sites?
Each business is different and what works for one won't work for another. We haven't banned social media in Snap's head office, but we have left it up to franchise owners whether they do or not with their own staff.
While sites like Facebook and Twitter can be time wasters, they can also act as a source for great ideas and even growing your business.
What are your thoughts? Do you have a social media policy? How are you finding social media fits in with your business?