Why social media business cards are creating a buzz for networkers
Published: 14 September 2016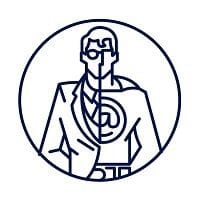 Like all good self-promoters, savvy business cards have turned to social media. And, in the process, they're getting noticed, growing contacts and building business for their networking owners.
What is a social media business card?
They're more than just social network contact details on a business card. They bring together your various personas as they appear on your social networks such as Facebook, Twitter, LinkedIn and more.

So whether you're at a conference, convention or networking event, your social business card provides an opportunity to share all your relevant contact information and online brand faces in one smooth, eye-catching motion.
Make a great first and second impression
When you meet someone at an event or meeting that you'd like to stay in contact with, you want them to walk away with a great first impression.

While your sparkling personality will do the ground work, think of your social media business card as your wing man or wing woman. It's unique, innovative and tells them a little more wonderful things about you and your business.

And that makes you memorable for all the right reasons.
Why you should Like social media business cards a lot
Here are some more reasons to get your own social media business cards and Share them with the world:
They're a fast, convenient and unobtrusive way to share all the online faces of your business (or self) with a potential customer or partner.
They tell people that you want to create closer business relationship than just via a phone number or email address.
They enhance your credibility and give your prospect a better sense of your personality and professionalism.
They add intrigue to traditional business cards.
They can be the face of your business and brand.
They can include a QR code linking your online resume or LinkedIn profile that can be scanned onto mobile devices.
They're very affordable.