Why rebranding is more than just a new logo
Published: 28 February 2013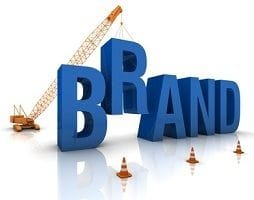 Think brand identity is limited to your logo?
Go beyond the visual and transform your brand from all angles.
Businesses often focus their rebranding efforts on getting the visual design right. However, rebranding is also the strategy that supports this design. This includes your message, market, values, promise and so much more. It's this rich thinking that will feed your brand, attract clients and enrich your own working life. Here are some questions to ask yourself on the rebranding journey:
Who is your target audience and what exactly do they want?
Knowing how your target client thinks and behaves can help refresh your perspective on your brand. This could mean a rethink of the language, visuals and overall user experience you offer on your website and marketing materials.
What are your core values?
Aligning your business with your own core values means you can passionately and authentically represent your brand. It's simple stuff, but doing what you love and believe in pays off immeasurably with clients.
Where are you going and how are you getting there?
A clear, concise brand strategy will help drive your branding implementation. Use it to guide employees, creative team and the marketing team to ensure a consistent and effective execution.
Are you being consistent?
From the first clicks on your website to the way your team talks and behave, consumers want a consistent brand experience. Evaluate whether every aspect of your business is representing your brand consistently.
Are you a thought leader in your field?
When all the work is done, keep looking for new ways to build your brand and add value. This can be done in small ways, from special promotions to community initiatives. Take the lead and continue to invest in differentiating your brand.
Contact your local
Snap Centre
to find out how they can help design a meaningful brand identity for your business.