Why letterbox drops will always have a place
Published: 20 January 2012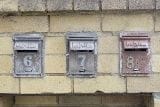 Reaching an untapped audience
This weeks blogger, Snap General Manager Sales and Marketing Raeleen Hooper, discusses why we shouldnt write off traditional marketing tools just yet.
Recently I did my usual check of the letterbox and grabbed, alongside my mail, a handful of brochures or junk mail.
Amongst the flyers for tree lopping and painting services, a flyer for a local, independent pizza shop caught my eye.
While we arent meant to judge a book by its cover or a business by its brochure I must confess this is exactly what I did. The design was clear, the pictures of gourmet pizzas appealing.
Until that point, I had no idea that pizza shop existed. I would have never gone to the internet searching for a local pizza shop given I usually went to another one close by.
After receiving the flyer, I went to the internet and had a look at their menu and placed an order.
The point I am making is that electronic marketing is brilliant at Snap we use it for our marketing campaigns and stand by our e-marketing products but there is still a place for old fashioned print campaigns.
Indeed for the pizza shop, it was the detailed website that convinced me to try them. But it was their flyer that alerted me to the fact they existed in the first place.