Who's your target market?
Published: 14 November 2013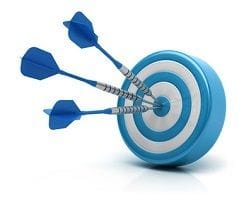 Gain a deeper understanding
As a business owner, understanding your target market is one of the most important considerations to the success of your business. Help your business hit the ground running by asking these three big questions to help you better understand who your target market is.
Who would pay for my service or product?
During the initial stages of business planning, one of the first questions you will tackle is deciding what your business offers its clients. Every business whether it's a service or product sells a solution to a problem.
To help narrow down who may pay for your service, it can be helpful to assess your current client database and build a target market profile from this data. Remember to include age range, gender, living details and the area they live.
How far is does business reach?
Whether you own a small or medium-sized business, realistically assessing who will need your service or product is important. Look at the location of your business first. Do the demographics of the people who live in areas immediately surrounding your business match your market profile? Look next to consider how accessible your business is to people who live outside of the immediate area.
What do people think about my business?
While gathering feedback through traditional means such as surveys or focus groups can be expensive, there are other alternatives. Take advantage of social media to understand how your clients and prospective clients view your business. This will give you a true appreciation of whether your market profile matches your clients' opinions of your business and it's free!
With a handle on who your target market is, your business can better manage and direct interactions with their clients. Contact Snap to discover how we can help with your business marketing needs.