Which marketing format will work best for you?
Published: 11 September 2012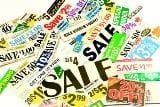 What are my options?
When it comes to business, it's important to understand which marketing format you need to use in order to get your message across effectively. So what are your options, and when should you use them?
Brochures
What they are:
Corporate brochures represent who you are and what you do.
Booklet in format, they can be as fancy or as simple as you like.
The brochure should outline everything your business does, with the colours and design representing your brand identity.
Brochures give a brief overview of the products and services offered by your business.
They highlight your benefits and should stimulate your prospective clients to contact you for more information.
When to use them:
When you need to explain to prospective clients what your business does in more detail.
To tell a company story.
To support a general sales pitch.
Distribute through trade fairs, conferences, mailings and in store.
Flyers
What they are:
Small, high-impact marketing tools.
Designed to generate an immediate response.
Highly effective at boosting turnover and increasing sales.
When to use them:
When you are undertaking a specific sales pitch.
When your business has a one-off offer, competition or event to promote.
When you need an immediate response e.g. "Book now offer ends Thursday".
Posters and Banners
What they are:
Large, highly visual marketing tools.
From A3 size up to A0 (16 times an A4) Snap can also help with custom-sized posters larger than A0.
When to use them:
Point of sale to promote a special offer.
In-store, shop windows, adorning tables at trade fairs, above your store entry.
Contact Snap to find out how we can help you create brochures, flyers, posters and banners that will get your business results.