What you need to know about big data
Published: 10 April 2014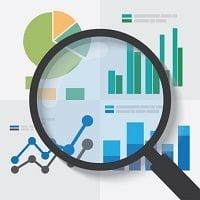 Over the past couple of years, the term big data has had a major impact on the marketing world.
There are pages upon pages of content being created about it. Amongst all the noise, heres what you really need to know:
What is it?
Technically, big data is the term we use for a collection of data sets so large that traditional applications (like Excel) struggle to process them. As the term has been bandied around, however, it has come to have a much broader definition. Forbes offered one of the best descriptions, saying, Big data is a collection of data from traditional and digital sources inside and outside your company that represents a source for ongoing discovery and analysis.
How can you use it to your advantage?
Big data will help you understand your clients on a deeper level, and thus gives you the opportunity to market in a more personal, considered way. This ultimately means increased client satisfaction and loyalty.
One example of a simple way to use big data is retargeting. Look at putting cookies on the browsers of people who visit your site and retargeting them through ads. Its a great way to maximise close rates, so long as you dont abuse it!
How can you gather it?
You probably have more data on your clients than you think. Start gathering information like buying patterns and preferences from your sales information, and combine it with any data collected from surveys, your email database and all of your social network platforms. Check your archives for scanned documents and paper archives that may reveal interactions between your organisation and your clients.
Once all this is organised and sorted, youll discover you have a pretty good cross-section of information on your clients.
Contact your local Snap Centre for marketing assistance and more.