What is a brand?
Published: 17 July 2015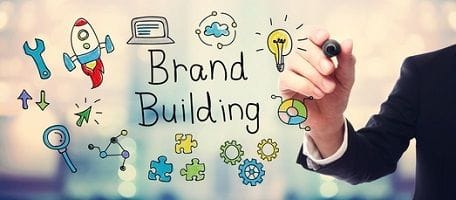 When a word is thrown around enough and applied in so many different contexts, the true meaning is often lost. Case in point: the word 'brand'.
In marketing, the word brand has become so overused that SMEs can't be blamed for feeling a little confused when it comes to defining their brand.
The origins of a word
Once upon a time, cattle ranchers staked a claim on their animals by using branding irons, and thus the act of 'branding' was established. By the time the 19th century rolled around and packaged goods were commonplace, producers decided to 'brand' their products so consumers could easily identify the source of the product or service.
The contemporary brand defined
In the later part of the 20th century, marketers began to realise that their brand was actually a lot more than just a name. It was the best way to distinguish themselves from competitors and encompassed everything their prospective clients thought about when they heard the brand name: the product itself, the connotative emotions, people and personalities, experiences and more.

With this understanding came the contemporary definition of a brand, and it became clear that a well-established brand vision and the communication of that vision were essential to business success.
Communicating your brand
Once you've identified your brand, the challenge becomes marrying your vision with the reality of public perception. This is where branding comes in.

Our logo, marketing materials, advertisements, public relations, people, social media presence and website are the puzzle pieces that make up our brand, and research shows that design is intrinsic to so much of this branding. In fact, a survey we conducted in conjunction with 10 Thousand Feet showed that two out of the top three marketing tools prioritised by Australian SMEs were design-based (company websites and business cards).

Time to take note professional branding and design are crucial elements to ensuring your brand is communicated effectively. The sooner you address those factors, the sooner your business will benefit.

For more information and statistics, check out our infographic on why branding and design are crucial for business growth.