Welcome to 'Business is a Snap' - Snap's new blog
Published: 30 May 2011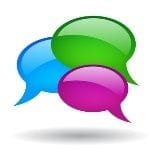 Snap has changed a great deal in the last couple of years.
We have started offering a huge range of products that may or may not involve printing but have everything to do with helping our customers market themselves better.
In doing so, we have learnt a great deal which has helped us build our business at Snap and would help other businesses too.
So, we have started a blog we hope you will come on the journey with us.
---
We aren't just going to write about our products. We plan to share ideas and expert advice. Posts will cover all areas of marketing small to medium sized businesses. Some will be about printing most won't.
On a personal level, I hope to share some of our own hits and misses. Things that are working for us here at Snap and things that have not worked so well.
So we are setting ourselves a goal to maintain a blog with useful information. The beauty of a blog is that I will find out pretty quickly if you like what you see.
In fact, if you are a small to medium sized business and have some ideas about topics you would like us to cover, why not drop a comment below.