Websites that work: Tips and advice
Published: 22 January 2013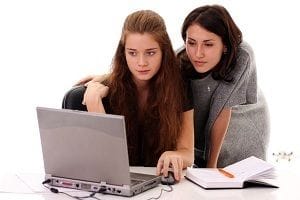 It's one thing to have a website, but another thing entirely to have a website that works.
With the majority of business owners well and truly online, it can be hard to stand out amongst the crowd. Follow these dos and don'ts to start making your website really work for you and your clients.
DO start simple
When starting out, don't overwhelm yourself with a flashy site that's difficult to manage and requires a lot of upkeep. Make it tasteful, professional and user friendly first and foremost you can add in the bells and whistles later.
DON'T forget the basics
The less exciting pages like 'About Us', contact forms and shopping carts are some the most important when it comes to building a site your clients want to come back to.
DO use SEO
Think URLs, meta descriptions, high quality content and steady, relevant link building. SEO done the right way will help get you seen.
DON'T try to outsmart search engines
With the latest Google algorithms, your site will be punished if you break the rules with keyword stuffing, invisible text or doorway pages. Have a read through Google's Webmaster Tools and find an SEO expert you can trust.
DO focus on quality content
Whether it's blog posts, articles, infographics that relate to your industry, video footage or photo galleries, high quality and relevant content is key to building a successful website.
DON'T forget social
Make sure your Facebook, Twitter and other social media badges are clearly displayed. You may also want to include share buttons on product or service listings.
And the most important 'do' of them all: cater to your client! Try to put yourself in their shoes and consider the keywords you would use to search in Google, what information you would want to find on a website and how you would go about trying to find it.
Contact your local Snap Centre today to find out how we can help you build a website that works.