Videos: When to use them and why they work
Published: 20 September 2012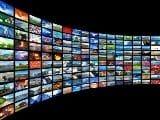 Video marketing can help grow your business, and it's not as expensive as you think.
Stay ahead of the pack by introducing video into your marketing strategy.
Show off your products
Video can demonstrate a product and notify clients of upcoming specials.
Instruction manuals
Use video to explain how to install or set up your product and show your product in action.
Enhance your website
Turn your website into an interactive destination using promotional videos or virtual tours.
Increase brand awareness
Post your video on Facebook, LinkedIn, Twitter and YouTube and broaden your range of potential clients.
Drive traffic to your website
Videos help with Search Engine Optimisation (SEO). Use targeted keywords when titling and tagging your videos on multiple sharing sites to increase links back to your main website.
People enjoy watching videos: The simple truth is that we would rather watch a video than have to read text.
They are impressive: Using video will put you into a different class in your clients' eyes than your competitors.
They keep your clients' interest: Research has shown that visitors stay longer in order to watch videos on websites.
They are cost-effective: Compared to traditional advertising, video can be produced at a reasonable price. They can also be reshaped into many different formats, for mobile kiosks, large-screen presentations, smart phones and websites.
Contact Snap for more information on the types of videos we can create for your business.