Videos: Constructing the ultimate brief
Published: 19 December 2013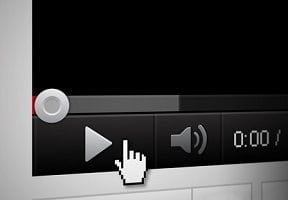 Make the most of a video opportunity
Videos provide you with the opportunity to convert your business message into something dynamic and visually stimulating. With more and more businesses finding success using video, it's crucial that you are able to negotiate the tricky waters of constructing a brief that matches your objectives.
So you want to make a video for your business? Here are the questions you need to answer so that your video brief gets you exactly what you hoped for.
What's the purpose of your video?
Whether you want to create a how-to video, a 'day in the life' vlog series or try your hand at a comedy sketch, outlining the intent of your video is critical. What are the key brand messages you want your video to convey? Are you creating your video to build brand awareness, improve SEO or help your clients trust your business?
The second critical point to consider is identifying what reaction you want this video to incite. What are your viewers going to learn from watching your video? The more information you can provide to your video crew, the closer aligned your end product will be to your business goals.
Where will you host the video?
Online platforms attract different audiences. The specifications of your video will therefore differ depending on the hosting platform you choose. A three to four-minute video hosted on YouTube is likely to a have a different brief to a video that is hosted on a private server.
What's the style of your video?
The style of your video is a major consideration that will affect the development stages of creating your video. This includes aspects such as video scriptwriting and casting. The main questions you will need to answer include:
Will your video be narrated?
Will your video feature people similar to an interview format?
Will your video be cinematically stunning?
Will your video have text?
Contact Snap to help create compelling video content for your business.