Understand & implement personalised mail & email campaigns
Published: 11 December 2012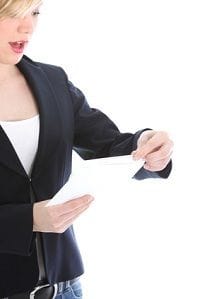 While many businesses search for new ways to reach clients, the trusted direct marketing campaign continues to offer a consistently effective form of advertising.
Whether you opt for the more traditional direct mail approach or the ever-popular email campaign, the key to successful direct marketing is personalisation.
Letterbox, inbox or both?
Direct mail can include any kind of printed content, from postcards through to catalogues. An email campaign distributes your commercial message by email to a targeted contact list. Whether used separately or in tandem, both approaches provide a straightforward, cost-effective opportunity to promote products and services directly to clients.
Use your data to personalise
To truly optimise your campaign and grab the attention of your clients, it's worth personalising all communications. This means avoiding the drab 'dear valued client' and drawing on your database to insert clients' details directly onto printed materials and emails. Acknowledging your clients by their first name is a nice touch that's low on effort but high on personal impact and retention.
Counting the benefits
Personalised direct marketing can offer some distinct benefits for your business:
1. Find and secure leads:
Staying in touch with clients means you can consistently remind them of your brand and increase the chances of creating new leads.
2. Low in cost and effort: Compared to other forms of marketing, direct mail and email marketing are quick to set up and inexpensive to execute.
3. Target your demographic
: By analysing your client database and creating customised content, you can speak directly to your target market and dramatically increase your reach.
4. Monitor and analyse: Analytics software provides detailed metrics on email open rates and conversions, all of which are invaluable for tracking a campaign.
Contact Snap
to find out how we can help with your next personalised
direct mail
or
email
campaign.