Twitter ads for business
Published: 5 February 2013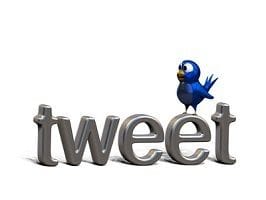 Twitter connects businesses to their clients in real time.
It's an ideal avenue for branding, a client relationship management (CRM) tool and an opportunity for direct sales. The only problem with Twitter is that there is so much noise on the microsite that getting your message heard can sometimes be difficult. That's where Twitter advertisements come in they give businesses a chance to stand out from the crowd.
There are three types of advertisements available on Twitter:
1. Promoted tweets
Promoted tweets help you amplify a specific message to the Twitter community. The promoted tweet will appear in targeted search terms and at the top of timelines for both your followers and users similar to your followers. You can choose whether to target a certain device or people in a particular location.
These ads are calculated on a cost-per-engagement (CPE) basis, so you're only charged when someone retweets, replies, clicks or favourites your promoted tweet. They are the most affordable option and perfect for anyone looking to advertise a new product, service or promotion and to gain new followers.
2. Promoted trends
Trending topics on Twitter are marked by hashtags (e.g. #Snap) that, when successful, can be the catalyst for viral conversations. Brands can now promote their own trends that will show up in the trends bar and searches. This is a great option to help kick-start a campaign, but it can be costly.
3. Promoted accounts
If you're looking to build your follower base, promoted accounts is your best option. As a promoted account, your Twitter handle will show up in searches and in the 'Who to follow' bar for anyone who has interests that correlate with what your business is about. You also have the option of geo-targeting your promotion at a country level.
Promoted accounts are priced on a cost-per-follower basis, so you only pay for the followers you gain.
All advertisements can be tracked in Twitter analytics and you'll have the opportunity to track traffic and conversations that result from your paid advertisements.
Contact your local Snap Centre
to learn about our Marketing Health Check and how it can help better your business marketing efforts.