Turn your posters into smart posters
Published: 15 May 2015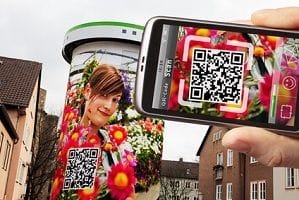 Posters are a time-tested form of advertising. However, just like most aspects of our lives, they can be improved with technology.
While a standard poster on a single piece of paper has a limited amount of information it can display, smart posters can hold limitless data.
QR codes
Smart posters work through a technology known as QR codes. These codes, which appear on the poster as a small black-and-white square, can be scanned using a smartphone. The phone is then directed to something of your business's choosing perhaps a microsite with additional content available for download, directions to your store, a video showing off a product or maybe a coupon offering a discount. QR codes can be used in many settings at conferences they can be an easy way to give out contact details or they can take people directly to a product or sales page.
How to reap the benefits
One of the biggest problems with QR is a lack of user interaction. The root cause of this is often confusion or disinterest, with people not knowing what's in store for them. A headline or short snippet of text near the QR code can do wonders for improving scanning rates.

Unlike standard posters, QR codes can be easily updated. Rather than reprinting a poster every week or month, you can continue using the same QR code and simply update the link. For a music venue that wants to advertise its shows, a pub that wants to let people know which sporting fixtures are showing or a store that wants to inform shoppers of its sales and offers, it's easy to update this online information.

QR codes can be easily added to a poster or other marketing materials and once you have it set up you can manage where it leads, track visitor engagement and much more.

Contact Snap for help designing a smart poster that will take your marketing materials to the next level.