Training materials
Published: 3 January 2013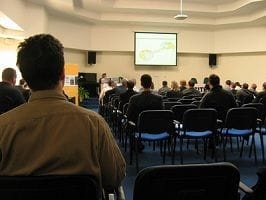 When it comes to training, whether for staff or clients most businesses understand the importance of providing strong training in person.
What some forget, however, is the value of providing sufficient training materials to support that training. Tangible resources that are clear, concise and easy to grasp can make a huge difference in how quickly people learn, understand and remember new information. They are invaluable for every business.
Types of training materials
Depending on the training, there are many different materials that work as great support resources:
Another fantastic resource for training is ePublications. They have the added advantages of features such as multimedia, online forms, slideshows, internal searches and links to external webpages and documents.
The benefits
By providing easy access to training materials, you are essentially enabling the training to continue well after your staff or clients leave the room. They can then peruse at their own pace, seek out other information or re-read material covered during the session. Both hard copy and digital training materials are great resources to refer to later, while posters and multimedia are a great way to engage audiences during the training session.
Why quality counts
Training materials should last. They should also be readable, clear and user-friendly otherwise nobody will bother using them. That's why it's important to use good quality paper and binding for printed materials. For digital resources, a professional design will ensure they are easy to use and navigate for users.
For assistance in creating outstanding digital or printed training materials,
contact Snap today
.