Top tips to improve local marketing efforts
Published: 22 May 2015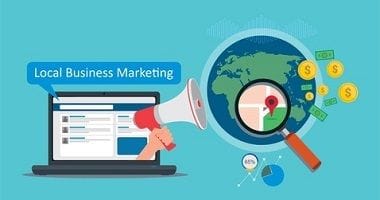 As a small business, your first priority should be dominating the local market. Only then will you be ready to take the world by storm.
Offering you a solid base of operations, the chance to truly connect with clients and a wonderful testing ground for your products, your local market is a gift that shouldn't be squandered. Learn how to leverage your local market and prepare your business for success with our top marketing tips.
Print beautiful brochures
Grab attention with some beautifully designed and printed brochures. Not only are they perfect for leaving in coffee shops or related businesses, they're ideal for mail shots too. According to the Australia Post Consumer Survey, 83 per cent of people who received letterbox advertising brought it into the home alongside their regular mail.
Hang posters
Find a captive audience by printing eye-catching posters and placing them in prominent, business-appropriate places. Is there a notice board at your local supermarket that passing shoppers will look at? Do you have a doctor's surgery or community space that could do with some engaging advertising?
Liaise with local press
From small radio stations to weekly newspapers, there are always opportunities to be found with local press organisations. Pitch unusual articles or inspiring stories about your business or employees that the local market will engage with, and take out advertising spots to improve your reach.
Offer discounts and special events
Everyone likes to feel as though they're being given something special. By offering coupons and discounts for locals or hosting in-store events, you can show you're rewarding loyal clients and local communities.
Get yourself on Google Local
Any small business that's ignoring Google Local is doing so at their own peril. Filling out all your business details means you're more likely to appear in Google Maps, be displayed in the search results and be ranked well for your key search terms. It also makes it easy for clients to review your services great for increasing consumer confidence. Creating a local page and verifying your business is very easy, so update your details now.

Need some help with your brochures, posters, website and marketing materials? Contact Snap to start capturing your local market.