Top three TEDx take-outs
Published: 20 May 2014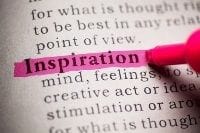 TEDxSydney has come and gone.
If you weren't able to attend, don't worry. We've collected the three biggest lessons you can apply to your business today.
Consider why we do the things we do
Adam Alter, associate professor of marketing and psychology at New York University and author of the bestselling book Drunk Tank Pink, spoke to the TEDx audience about the psychology that drives our decisions.
We're often unaware of the unconscious factors that play into the choices we make, but once you understand the psychology behind them, you can use it to your advantage. By understanding more about the way clients are affected by everything from the colour of your logo to the words you use in your eMarketing campaign, your small business can choose the marketing strategies most likely to succeed.
Listen to Adam discuss some of his research and findings with Steve Austin on Brisbane Radio.
Engage with the local community
School principal Jihad Dib may have been discussing the ways he turned around performance at Punchbowl Boys' High School in Sydney at TEDx, but the journey he took to do it offers excellent lessons for all businesses.
His modern approach to old issues such as absenteeism and bad results revolutionised the school. He did this by involving the school's pupils with local community projects, creating a feeling of pride both within the school and in the surrounding areas. By learning how to reach out and take part in community projects, your business could boost your reach and improve your brand reputation.
It's okay to fail every now and then
Renowned author Markus Zusak, best known for multinational bestseller The Book Thief, spoke about the power of not getting things right the first time. He explained that disappointments can be a great way to test your boundaries and that previous failures are what gives meaning to success.
If your small business plays it safe all the time, you may never fail. But you're also unlikely to grow. Take risks and embrace failure it's the best way to expand your abilities and become a better business.
Discover more ideas, inspiration and interesting talks from TEDxSydney and contact your local Snap Centre to see what you could do to bring innovation to your business.