Top four free apps to make you more productive
Published: 15 April 2014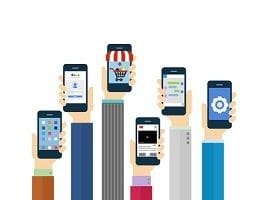 Short of hiring a personal assistant, these four apps are the best way to get organised and send your productivity soaring.
And, like the best things in life, they're all free.
1. The list maker: Any.do
The two major drawcards of this otherwise fairly simple list-making and task-management app are its unique 'Any.do Moment' feature that helps you plan your day with ease. It's also able to set reminders based on your location, so you'll never forget a meeting (or the milk) again.
2. The email saviour: Swizzle
If your inbox is cluttered with promotional emails that you don't care to sort, Swizzle will do it for you. This much-needed app shows you a list of all the promotional emails and newsletters that you can then simply select to unsubscribe from, or bundle into a daily or weekly Swizzle digest. Genius.
3. The smart calendar: Sunrise
Sunrise is a next-level calendar app that pulls in and presents your appointments from third-party services like Facebook, Google Calendar and Exchange. The bright design presents your day perfectly and offers some useful add-ons like sharing the weather forecast based on your location, and the faces and profiles of people you're meeting with using LinkedIn.
4. The document sorter: Dropbox
Dropbox has long held pride of place on our desktops, but many don't realise that the app for this cloud-storage platform will make you more efficient than ever. Since its recent makeover, the app is a little sleeker, has AirDrop support and gives you a place to store and share all those photos you've snapped on your phone.
Visit your local Snap Centre for stationery, letterheads and more to keep you organised and productive.