Tips on making your tweets count
Published: 16 April 2013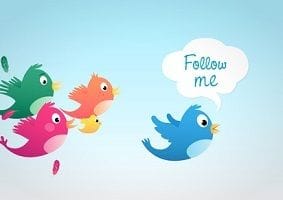 141 characters to connect
Twitter is a powerful tool to strengthen your brand and connect with clients in a meaningful way. Here are a few tips to capture your market's attention in 141 characters or less.
What should you tweet?
Anything newsworthy can be announced on Twitter, including the latest discounts on last season's stock,
competitions
or 'how-to' classes in store.
Are you tweeting effectively?
Social media exists to remind followers there is a person behind your business. Keep language casual, informative and friendly, as if you're talking to a client face to face. You can start a discussion by asking questions such as, "What would you like to see in our range next season?" You can also respond to your followers' tweets. Not only will you capture their attention, they might retweet you to their own network of followers.
How can you increase followers?
You can boost your number of followers with a few simple steps. First of all, include a link to your Twitter feed on your website's homepage. Next, follow as many people you can, including other businesses and users that Twitter recommends in its 'Who To Follow' panel on the left-hand side of your feed. Chances are they'll follow you in return.
You'll be surprised at the impact 141 characters or less can have
Tweeting regularly in a tone that reflects your brand is a great way to have an active voice in the marketplace and to connect with your target audience directly.
Follow Snap on Twitter to find out more ways to strengthen your brand at: www.twitter.com/SnapAustralia
@SnapAustralia