Tips for Instagram: How to inspire a following for your business
Published: 7 January 2014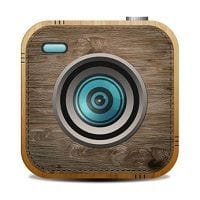 Instagram to build your brand online
Instagram can be used for far more than just sharing your favourite snaps over the weekend. With more than 100 million monthly users, the social channel has the capability to help market and build your brand online it's just a matter of knowing how.
Showcase your products
Instagram is an image-based social channel, so for the best use of the platform, show off the most visually stimulating of your business products. Style products in a way that is aesthetically appealing, but be sure to represent products as they appear in real life. As tempting as it may be to add filters, they could misrepresent the colour and look of products.
Tell a story with your images
Photos will attract users. However, it is the conversations that will encourage them to engage with your brand online. Remember to create snappy captions that your clients can relate to and tag images with related words like brands and product categories.
Don't just advertise
You don't want to turn your Instagram feed into your online catalogue. Social media channels should be used to build your brand's online presence and personality clients want to know there is a person behind a brand. Balance your posts between those that convey information about your business and those that inject personality and life into the page. For example, try including images of a scenic view from your workplace window, or the office cat.
Link to your other social media channels
Both Facebook and Twitter allow you to share your Instagram images directly into their platforms. By seamlessly integrating Instagram into all of your social channels, you have the opportunity to widen your reach and enhance your existing channels with powerful images.
Contact Snap
for more guidance on how to market your brand online.