Three websites that rock a responsive design
Published: 22 July 2014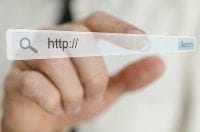 From smartphones and tablets to desktops and laptops, there are now more ways than ever for clients to access your website.
Does your web design stand up to the challenge? A website with a truly responsive design can respond to the browser it's being viewed on, so it looks great no matter what device your clients are using. Check out these three examples of responsive design for some website inspiration.
Starbucks pays attention to more than just its lattes the coffee giant's website is responsive, light and elegant. The homepage is reordered to display well on all devices, but the big win is in the site's core navigation.
When viewing on a mobile screen, the header is condensed and items are brought into a single responsive menu icon, which shows and hides vertically when tapped. Always pay close attention to the realisation of your navigation if you want your website to work across the board.
As a company that sells t-shirts and accessories created by the tech-savvy web design community, United Pixelworkers couldn't afford to fail when it came to creating a responsive website.
A simple grid layout and large typography ensure that the site translates well to screens of all sizes. The designers have also created a neat and functional solution for their shopping cart and navigation on narrow devices, stacking them in the top right-hand corner of the header.
After noticing that clients were trying to access their accounts via PlayStations, Kiwibank went back to the drawing board and, working with Springload, created a website that would work on a wide range of devices.
When viewed on smaller devices, the navigation menu is on an off-screen canvas that can be pulled out when needed. The site's beauty is in its clear and carefully typeset content. The team focused on quality copy in Meta Serif, ensuring that the content leads the design no matter where you're reading it.
Ready to make your site more responsive? Contact your local Snap Centre to get started.