Three ways to refresh your printed marketing material
Published: 17 April 2015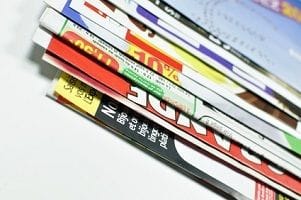 Like most things in the business world, marketing material often has an expiration date and can become less effective with time.
Updating your printed goods doesn't need to cost excessive time or money, but the benefits that come from such a redesign could be huge. Rather than creating new designs from scratch for every campaign, you may be able to cut time and costs by refreshing some existing assets. Here are three ways to rejuvenate your marketing material without breaking the bank.
1. Get to the point
With many forms of marketing material, you'll get a cursory glance from potential customers and not much else. So if nothing catches the reader's attention in that first look, they'll simply move on. Be sure to incorporate headlines and images that not only draw the eye, but also give quick, easy and actionable information. Once you have your audience engaged, make sure there's some additional supporting content for them to move on to and then a clear call to action so they know what to do next.
2. Use current language
Nearly all industries go through fads, phases of trending topics or language and cultural changes. Although we can't predict what will be popular tomorrow, by keeping a finger on the pulse we can garner a general idea of current trends and assume the direction it will take. Use language that focuses on contemporary issues and be sure to include a few buzzwords that show your company is on the cusp of all changes. At the same time, it's important to update text to remove old jargon or phrases that are no longer relevant.
3. Update your technology
Two decades ago, a well-printed brochure would've been a cutting-edge marketing tool. Nowadays, however, there are lots of ways you can make your content shine. QR codes let users scan marketing assets with their smartphones to get additional content, mobile-friendly websites can be advertised and social media platforms can all be listed. Although it may seem like screen and sheet are far apart, it's easy to connect the two and it will help maximise your overall marketing efforts.

Contact Snap for help giving your marketing material a new lease on life.