Three ways to give your branded stationery a lift
Published: 5 October 2015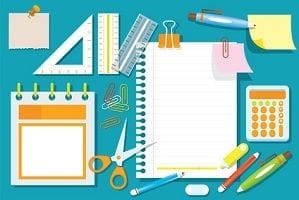 Your business-branded stationery is part of a broader brand identity.
Branded stationery, when used correctly, will not only identify your business to new and existing clients, but it can also broadcast a unified and professional front that is sure to gain recognition. It works in tandem with other important branding elements to help define and distinguish your organisation.
Because of this, it's essential that your branded stationery is effective. Here are three tips on how you can best produce and distribute your stationery.
1. Create a captivating logo
Let's start at the very beginning. "A memorable logo can be just as important as a trading name," claims moneymag.com - and we agree wholeheartedly. Chances are, if your business is established then you already have a logo. Regardless, it's important you ensure your logo is satisfactory before printing it across your stationery suite. Your stationery will highlight and circulate your logo, so if any amendments need to be made, now is the time.
Logos should be bold, unique and simple an icon people will easily recognise as belonging to your business. Think about some of the strongest logos in the world such as Apple, Nike, Mercedes or Google. There's nothing fussy about these designs. They are succinct, and that is a large part of why they are so powerful.
2. Maintain fluidity of design
Though your logo will help tremendously with the consistency of your brand's stationery, all design aspects of your business cards, envelopes, letterheads, branded pens, keyrings, bags, presentation folders and notepads should be similar, if not identical.
Colour templates should be uniform, as should the general design layout. Continuity of presentation will go a long way in building credibility. Like athletes on a professional team, each component needs to be well dressed and ready for game day.
3. Use high-quality products
Your professional stationery is part of how your business presents itself to the world. In many cases, it may be the first impression a potential client receives of your company. Instead of donning your designer suit and walking into their office, you're sending stationery to represent your business. Your stationery needs to pack the same pizazz as that designer suit the same punch as that firm handshake and focused eye contact. Therefore, it should be made to the highest standards proper paper weight, best printing techniques and strong colour density.
To this end, it's obviously a good idea to purchase your stationery from a reputable seller, and consult with them beforehand to make sure you're both on the same page.
These helpful tips will ensure your branded stationery and, by extension, your business makes an impact. Following the above guidelines will put you on the road to more business leads, greater marketing development and a stronger brand identity.
Contact Snap for all your comprehensive stationery needs.