Three unique content approaches for your business
Published: 11 March 2014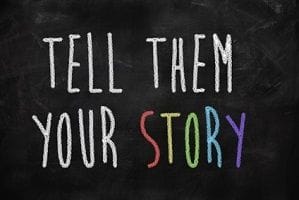 With so many companies using the power of content, it can be difficult to stand out from the pack.
Before you write your next piece of content, consider changing it up a little with one of these three unique approaches.
1. GIF guides
Those moving images we all love so much are called animated GIFs, and they're surprisingly easy to make. If you have any sort of 'how to' to share a makeup tutorial, how to change your tyre, fitness instructions it's likely you'll be able to use GIFs accompanied by captions to better explain each step.
All you need to create a GIF is 5-10 seconds of video for each step and Adobe Photoshop. Search for tutorials online and follow the steps to creating your GIF.
Why it works: Animation makes demonstrating each step a little clearer, but more than anything the GIF guide works because of the novelty factor.
2. Try SlideShare
This clever tool allows you to share slideshow presentations with your readers and clients. It may be the case that you already have these somewhere in the archives. If not, it's easy enough to create a slideshow full of stats, facts and figures to share with your readers.
Why it works: Sharing information through a SlideShare forces you to break down information into easy-to-read, bite-sized pieces, which are perfect for the web. It makes for more engaging, visual content and even aids in discovery as SlideShare is a social platform.
3. Crowdsourced content
Get your clients involved with your content! One great example of crowdsourced content comes from protein-bar company Quest Nutrition, who regularly call out for recipe contributions and body-transformation stories from fans. The chosen contributions are published on Quest's social media pages and blog.
Why it works: It gives you original brand-relevant content with a new voice, encourages your clients to become more involved with your company and prompts social sharing.
Contact your local Snap Centre to find out how we can help better market your business.