Three times the service with Snap Subiaco
Published: 29 September 2015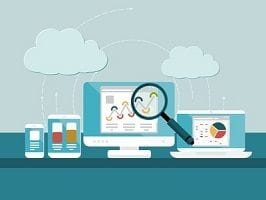 Snap Subiaco - why do one when you can do three?
Not much else you can do but get to work when one of your top clients is in dire straits. Snap Subiaco had just 2 weeks to completely redesign and build 3 websites! Their customer had been informed by their existing website supplier that they were merging with another group and unless they wanted to spend a certain amount of money they would have to find alternative arrangements. The servers would be shut down in 2 weeks, the clock was ticking.
Tenille and her team sprang into action. They wasted no time in getting all three websites up and running for their client. Once the sites went live Tenille spent a morning with the client's stakeholders and trained them on how to update the website. Snap Subiaco also created a small help guide for them containing usernames, passwords, tips tricks and contact details to assist them in future when updating the sites.
The happy client put pen to paper to acknowledge the efforts of Tenille and the team at Snap Subiaco.
"This year we appointed Snap to rebrand our website and two associated websites as well as to design and publish an online quarterly newsletter.
I would like to take this opportunity to commend the staff, especially the Centre Manager, Tenille Lapham, for their expertise and support in bringing these projects to fruition. I have been impressed by their ideas, their attention to detail and their ability to meet deadlines, sometimes at very short notice. I have also been impressed by their willingness 'to get things right' which sometimes results in numerous changes being made to documents etc. The staff's interest in ourr work makes them a pleasure to work with. "
Great effort Snap Subiaco - another happy client.