Three signs your website needs a redesign
Published: 26 November 2013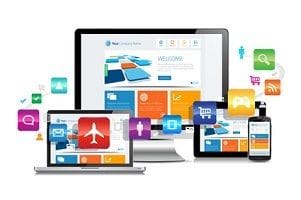 Your website represents your business
Your website is the best reflection of your business, so it's important to get it right. If it's been years between site updates, chances are your website needs a face lift and fast.
If your website is guilty of any of the below, it may be time to consider a website redesign.
Your website looks tired
Design trends change over time, so it's important you consider updating your website to keep it fresh, professional and up to date. Features like a flash introduction page or 3D buttons were popular digital additions a number of years ago, however are not necessarily the peak of 2013 digital design.
By updating your business website every few years you are showing returning clients that you care about your business image as well as their experience on the site. Your business website is your strongest marketing tool, so ensure it reflects your business effectively.
Your website is not user friendly
Along with a great design, having a functional user interface is essential for any great business website. As a business, your end goal is to help your clients move through your website seamlessly, encouraging them to contact you, purchase from you or even subscribe to your business updates. And without a clear path, you are losing potential business.
When designing your website, you should consider your clients. What is characteristic of your target market? Are they tech savvy or computer literate, and what product or services are they interested in buying? By making your site easy to use and navigate, you can ensure clients will be able to find whatever they need every time.
Your website is not optimised for mobile
Your website may look great, and the design responsive, however it also has to be adaptable to whatever medium your clients are using. If your website is not yet optimised for
mobile
, you are losing a large percentage of clients who use their smartphones or tablets to surf the web.
Contact your local Snap Centre to see how we can help redesign your website and better market your business.