Three reasons to use animated video in your next marketing campaign
Published: 26 October 2015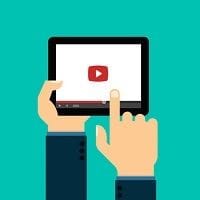 Give your marketing campaign a new lease of life with the addition of engaging, fun and informative animated videos.
While video has long been adopted as an online advertising staple, and you'll find many how-to videos and tutorials flooding the web, animation is still a relatively untapped area and one where your business has the chance to excel. Here are three reasons why you should consider using animated video in your next marketing campaign.
1. Animation potential
Animated videos are fun and eye-catching, and they also allow you to explain ideas and concepts very quickly. Perfect for showing how a product or service can have a direct impact on the client, animations can be tweaked to look serious, exciting or friendly all through the illustration and design style.
What's more, you can achieve things that would be impossible in a live-action video. In fact, if you've got a tight budget, a whiteboard animation (where you film an artist drawing directly onto a whiteboard) is an extremely effective way to get your message across in an entertaining yet affordable way.
2. Personalisation
With an animated video, you have the power to create everything your characters, the backgrounds, the colours from scratch.

When you're able to control your concept from the ground up, you never have to worry about blowing your budget and you can create a strong and instantly recognisable style for clients to connect with. Combine this with a great story and you'll be on to a winning formula.
3. Winning objectives
Before you get stuck in, do remember that no matter how cool your animated video looks, it's no good unless it also has a clear objective. It doesn't matter whether you want it to raise brand awareness or showcase a new product or service, you just need to know what you're doing with it from the get-go.
That extends to your bigger marketing campaign. Do you know where the video will sit within it? Have you marshalled your social media platforms ready to spread the word? Create an action plan around your video release to ensure it gets the biggest push possible.
A perfectly pitched animated video is a visual, engaging, entertaining and compelling tool maybe it's time for you to see if the medium is the perfect addition to your marketing strategy.
Looking for a boost to your marketing capabilities? Get in touch with your local Snap Centre today.