Three easy ways to use SlideShare for marketing
Published: 25 July 2014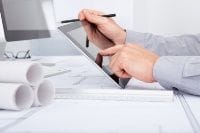 SlideShare is a handy tool for businesses that allows you to post and share your content online in the form of a presentation.
Find out how you can maximise your exposure and increase traffic by incorporating SlideShare into your business marketing strategy.
1. Create a SlideShare from your blog
The great thing about SlideShare is the fact it makes it very easy for you to repurpose content and share it in a way that's fresh and useful for your readers. Be sure to choose an eye-catching image for your cover and condense the information so you only have a few key bullet points per slide.
Share the SlideShare on your social channels and you're sure to grab the attention of readers who may have glossed over your blog the first time it was published.
2. Present your research perfectly
Have you just completed a client survey or learned some new facts about your industry? Make a SlideShare based on your findings and you'll have an asset everyone will be interested in sharing. Display facts and figures as charts or graphs and keep the text to a minimum for the most effective slides.
Use SlideShare's widgets to embed your channel onto your website and you'll be able to promote this premium content to the people who want to see it most.
3. Use video in your SlideShares
Many people don't realise that SlideShare is video capable. What's more, video on SlideShare is likely to get far more attention than it is on YouTube, where the competition for an audience is much higher.
Add a simple 60 or 90-second talking head to your SlideShare (you'll need a PRO account for this) and distribute it through the most appropriate channels Facebook and LinkedIn are ideal for this type of content.
For more great marketing tips, visit the experts at your local Snap Centre.