Three cool QR code campaigns
Published: 3 September 2013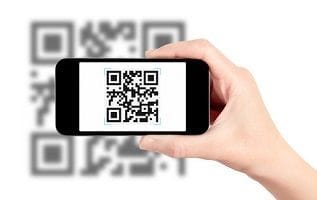 Fun interactive QR codes
When done well, QR codes can be exactly the kind of fun, attention-grabbing, sharable marketing tool that gets a brand noticed for all the right reasons. Read on as we check out three of the coolest QR code campaigns and what you can learn from them.
L'Oreal and Glamour's 'Taxi Shops'
During New York Fashion Week, L'Oreal and Glamour turned a fleet of taxis into vehicles for shopping by using QR codes in the back of the cabs to send passengers to the online store. Reportedly one in three passengers scanned, 25 per cent of those made a purchase and 90 per cent downloaded the L'Oreal mobile app.
LESSONS:
Timing is everything: NY Fashion Week maximised the brand's chances of exposure to the right people.
Give to receive: Offering something useful and memorable encourages clients to spend and share.
Heinz 'Guess what we just planted'
To promote their new environmentally friendly packaging, Heinz placed QR codes on ketchup bottles in various US restaurants that led consumers to a mobile-optimised site where they could answer trivia questions and go in the draw to win prizes.
More than one million people scanned the QR codes for this campaign in just a few weeks.
LESSONS:
Gamification for engagement: QR codes are the perfect way to start the game.
Be mobile friendly: Make it as easy as possible for your clients to engage by sending them to a mobile-friendly site or app.
NRMA
NRMA set out to promote their unique selling point of covering extras like custom sound systems with a very cool QR code campaign. A bus shelter was fitted with speakers that can play a range of different tracks. People are invited to scan a code that leads them to 'like' the NRMA Insurance Facebook page before picking a track to play live.
LESSONS:
Be specific: A unique selling point will be more memorable than a generic brand message.
Location, location: As cool as it is, there is one 'not to do' to take away from this campaign if you have a car to insure, why are you standing at a bus stop?
Contact Snap
to see how you can use QR codes in your business marketing efforts.