The secrets to creating a mobile-friendly website
Published: 24 March 2015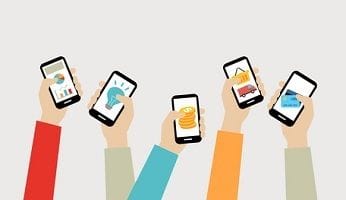 Having a website that's mobile-friendly is no longer an option, it's a necessity.
At the current rate of increase for mobile-browser usage, it is expected 2015 will be the year we see one out of every five website users in Australia browsing on mobile devices. Because we know you don't want to miss out on 20 per cent of Australia's online traffic, we've uncovered the secrets to creating a mobile-friendly website.
Start small
Mobile no longer means a standard smartphone-sized screen. We have tablets, wearable technology such as smartwatches, new iPhones that are larger than ever before, Android phones of varying sizes and older models with smaller screens that still need to be catered for. The trick to designing a responsive site is to look at the smallest screen first and work from there. The reason for this is because if it's not functioning properly on a small screen, it will likely have even more problems on a larger one.
Go responsive
Some sites still opt for a separate website for mobile, but this is not really ideal for SEO as the URL differs. Furthermore, it means people who frequent your site need to recall two separate URLs and anything shared on social will need to be aimed at either web or mobile. All these headaches are instantly eradicated when you have one responsive website that detects the device being used and a singular URL.
Usability before design
Even the most beautiful and creative website will see drop-offs if it lacks usability. Focus on menu function, site navigation and quick links, and avoid scrolling barriers first and foremost. Clean, simple and usable is the name of the mobile game, and white space is your best friend.
Speed is everything
Clients searching on mobile are likely to be on the go, so aim for a five-second maximum load time to reduce the number of frustrated users bouncing off your site. This can be achieved by reducing the amount of heavy graphics, especially when it comes to permanent images such as logos, banners and menu icons.
Use analytics
Use Google Analytics to track how your mobile browsers' movements compare to your average desktop browser. If you're noticing a higher-than-average bounce rate, look at your load time, design and usability. Examine the most highly visited pages and searched-for information on your mobile site (this is often your contact details) and ensure they are easily accessible from the homepage. Remember that technology is ever-changing, so you will need to tweak and refine regularly.

Contact Snap for all your design needs as you create your mobile-friendly website.