The Rise of Visual Content
Published: 15 August 2018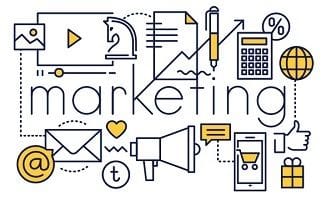 Do you ever use Facebook, Instagram, YouTube, Pinterest or Snapchat? Many of your customers definitely would. Over 3 billion people love the visual content these social networks show them.
And the more they taste, the more they crave. So, now they want businesses to feed them visual content too.
Why do customers and marketers love visual content?
Before we get to that big question, it's important to remember that text is still crucial in print and online. Many people like to learn from text. Some read in detail. Others prefer to scan. Plus, Google analyses copy as part of their SEO ranking factor. No text, no search ranking.
So, you definitely still need words.
The trouble is, we're all so busy these days we often want a snapshot of a message before, or instead of, the detailed version. And fast!
Visual content comes to the rescue here because it:
captures attention in a wall of words
is faster and easier to process (show me, don't tell me)
makes up 93% of human communication and appeals to emotions
Online, that often translates into:
more views per post
more posts going viral and gaining inbound links to your site
more subscribers and followers
more action when it counts (sales, joins etc)
If you're still not convinced, here are some telling stats:
4X as many consumers would prefer to watch a video about a product than to read about it.
Tweets with pictures get 18% more engagement, 89% more top favourites, and 150% more retweets.
Facebook posts with images see 2.3X more engagement than those without images
4 types of visual content you should be testing
Images
Unless you scanned right past it, you would have seen our stat on the impact that images have on Twitter and Facebook posts. And they are the lifeblood of Instagram, Pinterest and Snapchat content.
High-quality, relevant images should also be part of all your blog articles, brochures, whitepapers and landing pages. And, if possible, more than one.
BuzzSumo analysed over one million blog articles and discovered that those with an image every 75-100 words received double the social media shares as those with few or no images.
Videos
What can we say about video? It's the belle of the web-generation ball with:
online video traffic expected to account for 80% of all consumer online traffic by 2019
YouTube reporting mobile video consumption rising 100% every year
55% of people watching videos online every day
There are so many ways to use video as part of your branding, marketing and sales funnels, such as:
product demos
explaining a pain point your company can solve
behind the scenes/meet the team
customer stories and testimonials
educational videos and webinars
While people don't want to see poor quality video they aren't expecting Spielberg either.
There are many video ideas that you can film on a good quality smartphone with some reasonable lighting and sound equipment and keep viewers happy.
Infographics
Not to brag, but infographics are "liked" and shared on social media 3X more than other any other type of content. This is because they are:
able to convey detail in a simple way
different to the content around them
light on text and heavy on things to see
often packing a creative punch
easy to share and use.
And they're not just great for social posts. Adding infographics to your blog articles, whitepapers, annual reports and other print or online content can help you tell a story or share complex data in a more digestible way.
Designed smartly, they work as well at the point of conversion as they do at the very top of the conversion funnel.
Calls to action
Your call to action is arguably the most important part of your sales pitch whether you're selling in person, using print material or online.
It's the point where people make the decision whether they will move from passive browser or reader to active lead or customer.
Unless we really need something, it's often easier to find an excuse not to take action right now than to dive in.
For this reason, the call to action needs to be bold enough to see and tempting enough to convert, without crossing the line of annoying.
Simple text CTAs don't do a lot to inspire a prospect. However, a nicely designed CTA can really lift conversions if it:
spells out the benefit of taking action in big letters
tells you what to do (click, call, watch, etc)
includes a visual element such as colour that contrast with the background, an arrow or person looking at the button.
Example: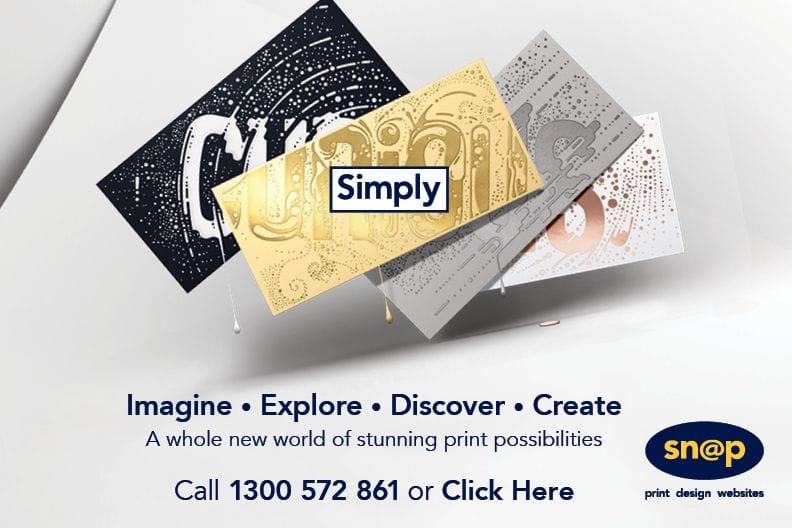 More than ever, you need high quality, appealing and memorable content to cut through the clutter and capture your target market's attention.
Blending visual and text content can help you make an impression on readers and viewers easier and faster as well as help you generate more views, clicks and conversions.
If you need some visual content advice, design and production for your web or print marketing campaigns, get in touch with the graphic design specialists and your local Snap Centre.