The rise of print journalism in business
Published: 18 February 2019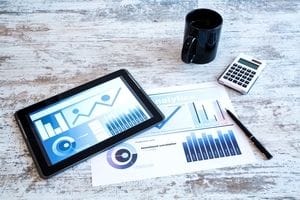 In 2013, the Association of Business Information and Media Companies (ABM) published a report that predicted the growing importance of B2B print over the next five years. Fast forward to 2019 and their prophecy appears to ring true. B2B print publishing is indeed on the rise. So, what makes printed B2B content so appealing to businesses and consumers?
What makes B2B so popular?
While many general interest publications scramble to get advertisers on board to remain profitable, special interest print categories like B2B appear to be thriving. Last year, the UK edition of the Financial Times was one of only two newspapers to increase its circulation. At the same time, The Economist became the country's bestselling weekly print title. Meanwhile in Australia, Money Magazine reported a year-on-year audience increase of 6% while the WA Business News increased its readership by close to 10%.
One reason for this development could be that, as people's trust in traditional news media remains shaken, consumers turn to other trusted sources to get their daily dose of information. That said, investing in B2B content presents a great opportunity for businesses to build trust in their brand and demonstrate credibility in their respective field.
The appeal of print
For brands, it's the more permanent nature of print that's appealing. Airbnb CEO, Brian Chesky, agrees: "There is the possibility that it can be saved. It isn't ephemeral, as opposed to content on a newsfeed that expires." The booking platform publishes its own print magazine called the airbnbmag, which they distribute to hosts around the world.
Other brands for example, global logistics giant DHL have also taken to the trend. DHL launched a publication entitled Delivered, which covers topics on business, innovation and, of course, logistics. They produce five issues each year and distribute it to existing and potential partners, and other industry professionals.
Moreover, print media offers an alternative and more memorable way to connect with your target group as people tend to engage with print for longer. Plus, the aspects of online publishing that once seemed alluring (e.g. high frequency and instant availability), now appear to be working against it.
Phil Alexander, joint Managing Director of paper merchant GF Smith, thinks that people are "realising digital as a fleeting experience" and beginning to miss the feeling of ownership or connection that they get from physical newspapers or magazines.
Research by Two Sides suggests that his statement has some merit. Over half of people questioned in the 2018 study found printed magazines (72%) and newspapers (55%) more enjoyable than digital media. Furthermore, 63% of consumers felt that they would gain a deeper understanding of a story when reading it in print. It also indicated that once people found a print publication they liked, they were more likely to return to reading the printed editions rather than their digital counterparts.
As people seek more opportunities to spend time away from their digital screens, print is opening up new opportunities for businesses looking to engage with their audience on a deeper level. Does your business have what it takes to conquer the world of print?
Author:
Snap Franchising Ltd