The dos and don'ts of typography
Published: 29 April 2015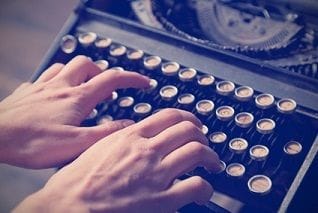 Typography can have a huge effect on the look of your marketing material.
Knowing the basics can help you communicate more effectively with your design team so you are able to create websites, flyers and brochures that enhance your brand.
Don't cram in too much
While it can be tempting to put in as much information as possible, cramming too many words into print or online marketing material can make it look cluttered and immediately turn audiences away. It's better to cut back on text, give the letters space to breathe and let your readers quickly soak in the most important information or marketing message.
Do use contrast
One of the easiest and most effective ways to get something to stand out on the page is to use colour or tone contrasts. Colour-scheme generators can help you find the best matches, but generally you're looking for colours on opposite sides of the colour wheel or sticking to dark and light colours (such as simple black and white) to make text or images pop.
Don't overdo it
Once you've found the right colour scheme, it's important to keep things simple. Pick a font that's easy to read and keep sizes and kerning consistent. Changing the size for headlines, or adding bold for a title, can be an effective way to draw the reader's eye. However, too much can make your work distracting and appear inconsistent and unprofessional.
Do keep on top of trends
Design styles and trends are constantly changing, so if you're bringing out new marketing material then it's important it looks the part. While you might be pleased with your latest round of designs, they could very well look dated and a few touch-ups could help bring them up to modern expectations.

Contact Snap for help creating the perfect promotional materials.