The changing face of social media in 2015
Published: 30 November 2015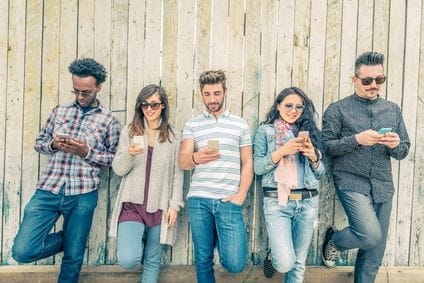 In 2015, social media came of age
As an accepted marketing channel and no longer the new thing, brands looked at ways to engage with a social-savvy audience and provide information, insight and create that all-important conversation and conversion. Here are some of the highlights and notable events from the year:
Twitter
Twitter took a shift in 2015. The well-known and well-loved star 'favourite' icon was shelved and replaced by a red heart symbol.

In a statement, the company said: "We know that at times the star could be confusing, especially to newcomers. You might like a lot of things, but not everything can be your favourite. The heart, in contrast, is a universal symbol that resonates across languages, cultures, and time zones."

Debates have started around the heart being too female-centric, which may put off a male audience from interacting. The star had a special place in the heart of most Twitter users, so we'll find out if the heart is sticking around in 2016.
Brand campaign
A wider theme of social consciousness was apparent on social media this year evident in the huge popularity of brands like Toms. Its #withoutshoes campaign resulted in the donation of 296,243 pairs of shoes to children in needthrough a very simple mechanic. One pair was donated for every Instagram photo posted with the hashtag. The solid end result reflects the desire of the brand's audience to get involved with the worthy cause.

In 2016, we can expect more campaigns with a social-consciousness angle as advertisers work to engage users who are increasingly trying to capture the attention of an online audience.
Lead ads
Lead ads are a relatively new Facebook feature, introduced in 2015, and offer a way to make gathering customer data easier. Lead ads auto-populate customer responses using information they've previously submitted to Facebook. This takes the headache out of filling in forms, especially for mobile users.

Lead ads can be used to collect newsletter sign-ups, quote requests, follow-up calls and requests for general business information. Businesses can try open-ended and multiple-choice questions to gather valuable insights.
In 2016, expect to see this tool adopted by more platforms as brands look for seamless ways to collect data from their audiences.
New tools
Amplification, curation and automation were the focus for new social media tools in 2015, as people worked to solve the pain points around running 'always on' social media campaigns. From this trend emerged Edgar, which creates a social media library from your published content, and Sniply, which solves another headache for marketers by letting users add a customised call to action to every link posted.
In 2016, this trend should continue as brands engage more completely with content marketing and establish libraries of their own materials. Repurposing and republishing will be the emphasis, so expect to see an increase in tools dedicated to managing owned content.
Live streaming
2015 was the year of live streaming. Users are now able to choose their favourite platform from several mobile-led tools like Periscope and Meerkat, as well as office-friendly tools like Google Hangouts. It's an easy way to send your vision to the world you literally share what you're looking at. Businesses have jumped on the idea as an easy way to share events, meetings, seminars and workshops. Social media fans love it for the immediacy and, increasingly, we're seeing the tools used to share world events as they happen.
In 2016, live streaming will continue to grow in popularity, becoming a recognisable part of journalism and receiving increased importance in the workplace as businesses continue to see the benefits and adopt the platform.