The business blog checklist
Published: 18 February 2014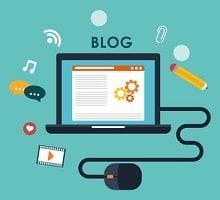 When you're writing a blog post, it can be easy to get carried away.
Many focus on what they want to say and forget all those nuances that make a blog discoverable, interesting and worth your reader's time and shares. Avoid missing opportunities by running through this checklist of questions before you hit that all-important publish button.
1. Who is my target reader?
The target reader of a particular post will likely be more specific than the target reader of your blog in its entirety. For example, you may be targeting an existing client in a particular blog post, while another will target a potential client. Knowing the type of client you are targeting will help focus your content.
2. Is my headline enticing?
Often the most enticing headlines are actually the simplest just ensure it hints at exactly what the reader will get from reading the post.
3. Have I used good SEO practices?
Consider whether there are keywords and phrases in your post, but don't go overboard or let using them dull your creativity.
4. Is there something for the reader to take away?
Whether it's your opinion on a topic, some great tips, a piece of expert advice or an inspirational quote, make sure your reader leaves with something meaningful.
5. Have I cited all quotes, references and statistics correctly?
Double-check your references to ensure your claims are accurately supported and that you don't wind up receiving an unhappy email from an uncited or misquoted source down the track!
6. Have I edited my post?
Spelling and grammatical errors will make your business look sloppy and unprofessional. Be sure to give it a second read and clean up any oversights.
7. Is there a visual available?
It's generally a good idea to include a visual (image, infographic, video) wherever you can as different people digest information in different ways.
8. Is this post in line with my brand?
Your blog is a reflection of your business, so be sure nothing that is said is misaligned with your company objectives, culture and mission.
Contact Snap to see how we can help better market your business.