The best print format for your needs
Published: 10 August 2015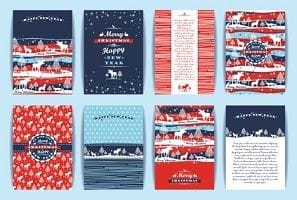 Showcasing your company offerings to the public is an important part of any marketing strategy.
But with so many printing options available, it can be hard to decide which one is right for you.
Something eye-catching
Whether you want to turn heads from across the street or stand out at a conference, large format printing can give you a boost over your competition. Posters come in a wide range of shapes and sizes starting at A3 (297mm x 420mm) and going up to A0 (841mm x 1189mm). Different materials are available for printing if your printed sign is going to hang outside, for example, there are UV-resistant materials available that won't fade in the sun. Typical large format prints include banners, posters and signage.
Something highly detailed
Although when most people think of large-scale printing they think of simple, eye-catching designs, it's also possible to use larger formats to increase the size of fine drawings. Sketches and plans can be enlarged, making them easier to see in meeting rooms and on construction sites, and printed in high definition with crisp lines. The items can be printed quickly either from the original documents or by sending an attachment, and they can be laminated for protection in tough work environments.
Something to take away
Whether you want to give someone a business card to close a deal, branded stationery to provide a more professional look or glossy flyers and brochures to promote a new deal, there are plenty of options available to give you just what you want. Staying in a buyer's mind is vital for ongoing sales, so offering them reminders about your company and your deals can help give you a boost, especially when you opt for high-quality printing.
Contact Snap for help designing and printing marketing material for all your business needs.