The benefits of building business allies
Published: 9 June 2017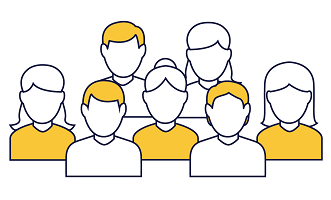 The marketplace is filled with competitors, waiting to pounce on customers as soon as they leave your sights. To combat this swarm of commercial opponents, businesses should band together for mutual benefits.
This doesn't mean Woolworths and Coles should be running joint campaigns on supermarket goods, but instead reaching out to collaborative markets for alliance opportunities.
A classic example of independent businesses with corresponding goals in the tourism industry is airlines and hotel chains. Travelling is a lucrative activity, one that indulges either a businessperson or a leisure seeker. The passenger needs to be transported to the destination, and then accommodated upon arrival. Teaming up to create great deals and savings will not only attract loyal customers, but also new conversions.
We practice what we preach
Snap is a firm believer of joint-ventures, investing time in business relationships worthwhile. The Snap network uses a range of sales-specific agreements to benefit the business and the clients from each Centre.
Qantas Business Rewards
Loyalty programs present an emerging opportunity in all major markets, with Qantas being one of the widely used programs in Australia. Snap has been a strong supporter of the Qantas Frequent Flyer program for over 10 years, and recently providing all Australian clients with 1 Qantas Business Rewards point per dollar spent at Snap. This is on top of campaigns such as our double points for and free registration in June 2017.
Akubra - Hats
Another iconic Australian business that has been growing for generations, came across Snap Waitara while looking for a rebrand advisor. This initial consultation, has blossomed into a brilliant alliance, with access to a strong support network of marketing collaboration. Akubra have been involved in Snap's National conferences and proven a great case study for our website team. See below a Snapshot of this partnership.
Partnership is powerful
When all is said and done, it is the partnerships that build business. The world's economies are driven by cash flow, and building the right partnerships can significantly increase yours.
So has the penny dropped? If your business is looking for a bit more profit, switch to Snap.