The benefits of blogging for your business
Published: 5 December 2013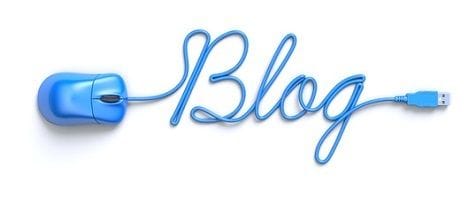 The perfect Blog
Whether you're a first-time blogger or have championed the blog since the birth of the web, getting your business blog right is very important. With so many blogs online, it's essential to get the recipe for a great blog down pat.
Why blog?
If you want to drive more traffic to your site and keep eyes glued a little longer, blogging is the perfect opportunity to prove the worth of your business to new and existing clients. Regular blogging offers your business the opportunity to engage and interact with new clients, build a better rapport with existing ones, as well as help the SEO score of your site.
How do you blog well?
Creating engaging blogs requires planning. In order to keep your blogs fresh, inspired and most importantly relevant, consider the following three essentials when adding to your business blog.
Listen to your clients
The best business blogs answer questions that your clients may have. Put yourself in their shoes. What are their challenges and how can you help? The topics you choose for your blogs don't need to centre on a sale in order to engage with your clients. Instead, talk about your area of expertise and help and inform your clients.
If in doubt, sort through the comments on your site for inspiration. Comments are very telling of what's important to your clients.
Showcase your staff
Home-grown stories of success really resonate with readers. Look to your employees or affiliates for great stories to showcase, and champion them on your business blog. By helping your clients get a behind-the-scenes look at your business, they will not only develop a better rapport with your team, it will also help establish a positive reputation for your business.
Infuse your blogs with personality
Sometimes essential blog topics relevant to your business are already thoroughly covered on the web. While these topics may be important to feature on your blog, this doesn't mean they have to be bland. Inject your
brand
's values and voice into every blog. Your content will connect with clients that are right for your business.
Contact your local Snap Centre to find out more about our website and marketing services.