The art of language
Published: 30 May 2013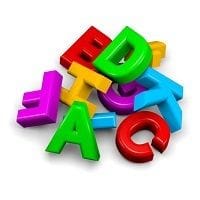 Find the right voice
A clear and compelling business voice will ensure your marketing materials hit all the right notes. Improve the quality of your business writing and find the right voice for your brand with the following tips.
Be concise
Everything you write should support your main message, so focus on short, meaningful sentences rather than long-winded explanations. This will sharpen your copy and ensure the main message doesn't get lost in rhetoric. Be prepared for some ruthless editing and remember that full stops are your best friend.
Say what you mean
Word choice says a lot about your brand. Instead of saying "facilitate", maybe you could just say "help". Instead of "demonstrate", how about "show"? If there's a simpler way to say something, use it. This doesn't equate to dumbing down your copy, it's more about choosing terms your clients will understand and connect with.
Represent your team
Vague pronouns like "he", "she" and "they" can be distancing. Instead, consider using inclusive personal pronouns like "we", particularly if your business involves a team of people. "We" helps bridge the gap with readers and can create an engaging, inclusive business voice.
Stay active
Inject some energy into your copy and the words will really start to jump off the page. A good rule of thumb is to use the active, rather than passive, voice. So think subject-verb-object. For example: "We will deliver the report." Compare this to the passive and much weaker: "The report will be delivered." Not only is the active voice less wordy, it projects confidence and authority.
Keep an eye on grammar
Business materials peppered with mistakes and spelling errors are hard to read and look unprofessional. And as much as we love our automatic spell checks, they're not always as reliable as the human eye. The best way to protect the integrity of your business voice is to proofread all copy and ensure it is letter perfect.
Contact your local Snap Centre
to find out how we can help design engaging and powerful marketing materials for your business.