Taking stock of your social media
Published: 28 May 2013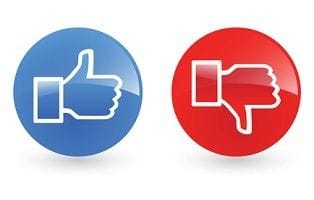 Streamline for the year ahead
Succeeding in the social media space is a delicate mix of quality and consistency. Here's how to take stock of your business social media efforts and streamline your approach for the year ahead.
Reflect and rethink
Take a good look at your social media activities to date. Review the content and posts that really connected with your followers and evaluate which platforms attracted the most activity. Make the most of each platform's analytics tools to measure the real value of your efforts and your overall return on investment. This data will help you define what worked (and what didn't).
Define your purpose
Many businesses take a scattergun approach to social media by throwing their message out into the void and hoping for the best. A smarter way to play the game is to set up some goal posts. Determine what you want to achieve do you want to attract new clients? Talk to existing ones? Stake your claim as an industry thought leader? Maybe it's all of these things. Simply taking note of your goals will make it much easier to focus your efforts and measure success.
Start strategising
The social media landscape is becoming crowded, and it can be tempting to add every hot new platform to your marketing mix. But in this space, it's quality that always trumps quantity. Before you jump in, have a good think about the relevance of the platform and whether you have the resources to actively participate. This means spending time observing the space. Is it relevant to your audience? Do they congregate there? Will it compliment your other social efforts?
Consolidate and measure
Once you've decided on your social platforms and strategies, consolidate your accounts with social media management tools like HootSuite, Radian6, or TweetDeck. These handy dashboards help you measure and manage your social networks, from scheduling posts and tracking brand mentions to analysing traffic and activity.
Contact Snap
to find out how we can help your business through our website and marketing services.