Social media habits you need to break
Published: 29 April 2014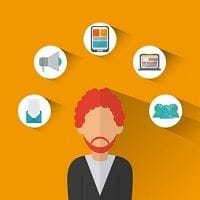 Social media sites provide plenty of ways to boost your online presence.
However, they can also become a menace. Check whether you've picked up any bad habits and make sure theyre not having a negative effect on your brand. Three common bad habits to look out for include:
1. Asking your followers to share or retweet
When it comes to your social platforms, you shouldn't be thinking about what your followers can do for you, but what you can do for them. Asking for retweets and likes is an easy way to turn clients away. Instead, provide them with the type of content they want to share without being asked.
2. Indulging in overkill
It can be difficult to maintain a consistent online presence, and it's only natural that there will be times when you can't post as much as you'd like to. When this happens, don't try to overcompensate by publishing a sudden flurry of updates and pictures. Overkill is far more likely to turn off clients than a few quiet days.
3. Failing to respond to queries
Sometimes your clients might use your social sites as a way to complain or ask questions. Ignore these posts at your own peril. It may not be the most convenient way for you to address issues, but leaving queries unanswered will leave a bad impression with everyone who sees them. Put a policy in place and answer as quickly and efficiently as you can.
Looking for more top marketing tips for your business? Contact your local Snap Centre today.