Snap Werribee gets social locally
Published: 15 March 2013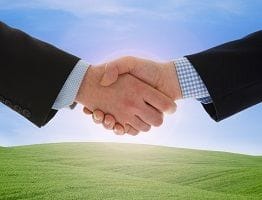 Only 6 months ago Snap Werribee was nowhere to be seen on the social media 'scene'.
Since starting as Snap Werribee's Sales and Marketing Manager in August 2012 I have been working actively on our Facebook, Twitter, LinkedIn and Google+ accounts, and this proving to be very successful for our Centre.
I have found LinkedIn to be the most effective for us, providing a whole host of useful elements to use in our marketing mix. Brand awareness is increased through the Company Page and the personal pages of Snap Werribee staff like myself. The Products & Services page creates awareness of our product mix and we find that business leads are is generated through this page. We also have people following the company through the LinkedIn feed provided by Snap Head Office with updates, hints and tips.
One great idea that has come through LinkedIn is an online networking group for our local area. Wyndham City Council's Economic Development Unit (EDU) created in December 2012 a local page called "Business Matters in Wyndham", formed as a networking group. With 548 members, the group also provides a forum for building relationships. Online conversations occur between members, sharing ideas, asking for advice, or sometimes just having a 'chat'. I am finding it is a great way to keep in touch with clients and business associates and have even had new clients contact me directly through LinkedIn for quotes and job requests. I had one such occurrence recently where after posting a few comments on the local forum I was contacted in regards to doing the design and printing of Business Cards for a new client. This simple contact became a great business relationship and both companies benefited from a hike in their social media through the opportunities that became available through the interaction.
All businesses in the Wyndham Shire group are encouraged to 'like' each other's business pages, to create traffic. I have found that whether they only had one form of social media or all, the increase in traffic to each page was fantastic. This is an idea that can be easily replicated in any small community to create great results, and I would recommend it as a networking tool in a local business area.
At Snap Werribee we have seen sales come from many new avenues due to our social media success, and feel that all businesses should get online in some format. You need to think about what types of social media suit your business, or whether a great website is all your business needs. It's up to you, but with a bit of effort you are sure to receive great results.